Tuolumne/Calaveras Coronavirus 2020 Timeline
Below is an Archive of how the first cases of Coronavirus were handled in the Mother Lode.
February 27 "California Monitoring 8,400 People For Any Symptoms Of Coronavirus" 33 confirmed cases of coronavirus in the state. Details here.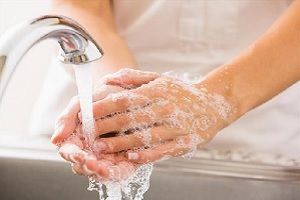 March 5 "Calaveras County Monitoring Residents On Ship Linked To Coronavirus" more here.
March 6 "Coronavirus Test Results Back In Calaveras County, New Exposure Reported" more here.
March 10 "Two Confirmed Cases Of Coronavirus In Calaveras County" more here.
March 11 "Neighboring Counties Report On Coronavirus Cases" more here.
March 12 "California Calls For Mass Gatherings To Be Canceled Throughout March" Non-essential gatherings must be limited to no more than 250 people, while smaller events can proceed only if the organizers can implement social distancing of 6 feet per person, Gatherings of individuals who are at higher risk for severe illness from COVID-19 should be limited to no more than 10 people, while also following social distancing guidelines.  more here.
March 13, 5pm: Public Health Officer Declares Tuolumne County COVID-19 Emergency
Angels Camp Council To Declare Local COVID-19 Emergency
Copperopolis Elementary Now Closed Until March 18
March 15 Public Schools Canceled
"Tuolumne County Canceling School For Week" their statement here.
"Calaveras County Closing Schools Until April 6" their statement here.
Chicken Ranch Casino says it will close on Monday, due to the COVID-19 pandemic, through the end of the month as detailed here.
"Newsom Calls For Additional Actions To Protect Against COVID-19″ details here.
March 18
COVID-19 Limits Operations At California State Parks
Black Oak Casino To Temporarily Close Due To COVID-19 Crisis
"COVID-19 Causes Yosemite, Stanislaus National Forest To Reduce Services" details here.
COVID-19 Leads Columbia College, Other YCCD Facilities To Adopt Remote Schedule
Mark Twain Medical Center Enacts Coronavirus Visitor Policy Anyone planning to see a patient should know visitors are being reviewed on a case-by-case basis.
Sonora Closing City Hall And Public Facilities Until Further Notice
Tuolumne County Health Department Taking Actions To Prevent COVID-19 The county will continue to face the challenges of COVID-19 with same rigor that was witnessed during the great recession, Rim Fire and the drought.
March 18:
Tuolumne County's Wednesday COVID-19 Update
The number of people being tested has increase and so have negative results, no positive cases.
Tuolumne County School Closures Extended
March 19 
March 20
Calaveras County Outlines Essential Services During COVID-19 Pandemic
Tuolumne Sheriff, Sonora Police Chief Address Governor's Order
March 24
Calaveras Prevents Spread Of Two COVID-19 Cases But Preparing For More
Jury Trials Suspended For 60 Days Across California
March 26
Forest Service Temporarily Closes Developed Recreational Use Areas
Tuolumne County Thursday Coronavirus Update
Health, Tourism Officials Provide COVID-19 Guidance For Non Locals
Tuolumne County Jail Releases Inmates Due To COVID-19 Crisis
Update: Calaveras Now Counts Three Coronavirus Cases
Update: Coronavirus Case In Tuolumne County
Campbell Details Tuolumne County's Response To COVID-19
March 27
Tuolumne County Friday Coronavirus Update
Officials Address 'Social Distancing', 'Nonessential Business'
Relief For Renters Impacted By COVID-19
City Of Angels Closes Public Parks, Sonora Parks Still Open
Mother Lode Views Highlights Coronavirus Response
Calaveras Big Trees Now Closed To Vehicle Traffic
March 30
Tuolumne County Courts Enact Coronavirus Restrictions
Resident Of Tuolumne County Confirmed Positive For Coronavirus
April 1
Third Individual Confirmed With COVID-19 In Amador County
Five Rescued And Reprimanded For Violating COVID-19 Social Distancing Rules
Calaveras County/Angels Camp Request No Visitor Trips During COVID-19 Crisis
Calaveras County Schools To Remain Closed For Rest Of School Year
Tuolumne County Schools Response to Governor's Statements about School Closures
Newsom Anticipates School Closures To Continue Longer
Message To Visitors From Calaveras Sheriff DiBasilio
Governor Newsom: Stay Home. Save Lives. Check In
April 3
COVID-19 No Excuse For Not Replying To 2020 Census
Health Officer Closes 'Nonessential' Tuolumne County Lodging
Mother Lode Gets $316K For Newsom's COVID-19 'Project Roomkey'
Calaveras Sheriff Offering Extra Patrol Request During COVID-19 Pandemic
Update: Calaveras County Confirms Fourth COVID-19 Case
Tuolumne County Schools Closed For Rest Of School Year
April 4
BOR Shuts Down All New Melones Public Facilities
April 5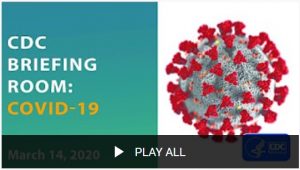 Additional Roads Closed In Stanislaus National Forest To Reduce Gatherings
Gardening during COVID-19
April 6
Tuolumne County Health Officer Doubles Down To Curb COVID-19 Spread
Fifth Coronavirus Case Confirmed In Calaveras County
April 7
COVID-19 An Added Stress Related To Child Abuse
Calaveras Supes Hear COVID-19 Draft Order, Project Roomkey Plans
Two Confirmed COVID-19 Patients In Tuolumne County Have Recovered
Update: 14 Inmates To Be Released From Tuolumne County Jail
Sonora Approves Fine Structure To Enforce COVID-19 Directive
April 8
Calaveras County Fair & Jumping Frog Jubilee Canceled For Only Second Time In Its History
Four New COVID-19 Cases In Amador County
April 10
April 14
New COVID-19 Student Emotional Resource Campaign
COVID-19 Case Count Adjusted In Tuolumne County 
Coronavirus Tuesday Update For Tuolumne County
Health Officer Urges People To Continue COVID-19 Containment Measures
Peaceful Protest Planned Over COVID-19 Restrictions
April 15
New Details Revealed Regarding Tuolumne County COVID-19 Patients
Two More Confirmed COVID-19 Cases In Calaveras County
Protesters In Sonora Upset About COVID-19 Regulations
Przybyla Highlights Takeaways Of Second Business Webinar
April 17
Second Confirmed COVID-19 Case This Week In Calaveras County
AHS, MTMC Address Testing Developments, Potential COVID-19 Surge Plans
Tuolumne County's Budget Hit Hard By COVID-19
April 20
Tuolumne County Public Health Details Latest On COVID-19
Tuolumne County Coronavirus Monday Update
April 28
Tuolumne Public Health Not Ready To Relax COVID-19 Restrictions
Mariposa Has First Confirmed Coronavirus Case
May 13
Sonora To Consider Dine-In Distancing Measure Under Expanded Stage 2 Order
Tuolumne Health Officer Updates COVID-19 Orders Re: Phase Two Recovery
Tuolumne County Coronavirus Wednesday Update
Two Mother Lode Counties Make State Variance List
McClintock Argues For Opening National Parks And Forests
Articles from May to end of July are here.