Update: Tuolumne/Calaveras Coronavirus Timeline
May 13
Sonora To Consider Dine-In Distancing Measure Under Expanded Stage 2 Order
Tuolumne Health Officer Updates COVID-19 Orders Re: Phase Two Recovery
Tuolumne County Coronavirus Wednesday Update
Two Mother Lode Counties Make State Variance List
McClintock Argues For Opening National Parks And Forests
California Allowing Pharmacists To Do COVID-19 Testing
May 12
State Grants Variances, New Guidelines For Further Stage 2 Businesses To Reopen
Tuolumne Supes Hold Special Meeting Over COVID-19 Recovery
Coronavirus Tuesday Update For Tuolumne County
Readiness Plan Submitted To State By Calaveras County
Rodefer: Localism Is Determinism
Przybyla Provides Latest On Businesses Assistance
COVID-19 Forces Cancellation Of Mother Lode Fair
May 11
California And Western States Request Help From Feds
Applicants Sought For Sonora Planning Commission Seat
Tuolumne Supervisors Call Special Meeting On Budget And Coronavirus
May 9
As COVID-19 Persists, Board To Decide Fate Of Mother Lode Fair
New Melones Opens On Mother's Day Weekend
May 8
Tuolumne County Friday Coronavirus Update
Calaveras Public Health, Business Officials Release New COVID-19 Guidance
May 7
Tuolumne County Public Health Details Actions For COVID-19 Phase 2 Opening
Gov. Newsom Unveils COVID-19 Rules For Stage 2 Openings
Supes Hold Special Session Ahead Of Counties' Phase 2 Reopenings
Thursday Coronavirus Update for Tuolumne County
42 California County Administrators Request Allocation of Fed's CARES Funding
Calaveras, Angels Camp Lawmakers Hold Special Meeting Today At 3 P.M.
California Projecting $54-Billion Budget Shortfall
Tuolumne County Leaders Speak About Moving To Stage Two
May 6
More People Test Positive For Coronavirus In Mariposa County
New COVID-19 Testing Sites Available For Mother Lode Residents
Tuolumne County Coronavirus Wednesday Update
What Limited Access To Mother Lode Lakes Looks Like Under COVID-19
Judge Sides With Newsom Regarding Church Services During COVID-19
May 5
Coronavirus Tuesday Update For Tuolumne County
Tuolumne County COVID-19 Cases Adjusted, New Normal Discussion Offered
Partnership Helps Provide COVID-19 Grants To Columbia College Students
New Grant Funding For Local Workers Impacted By COVID-19
Tuolumne County Supervisors Tackle Variety Of Issues
COVID-19: Adventist Health Sonora Temporarily Lays Off Some Staff
Federal Funding Helps Local Law Enforcement During COVID-19
May 4
Latest COVID-19 Disaster Loan Funding Help Targets Small Business Ag
Tuolumne County Coronavirus Monday Update
California Allowing Some Businesses To Reopen This Week
Supervisors To Discuss Coronavirus, Budget and Resiliency Center Projects
Chicken Ranch Casino Evolves With The Current Times
Business Resumes At California State Capitol
Trump: Protecting America's Seniors
May 2
Tuolumne County Pushing For Local Control Of Phases To Lift COVID-19 Restrictions
May 1
Calaveras Further Clarifies COVID-19 Order On Recreation
Newsom: State 'Days, Not Weeks" Away From Further Openings
Tuolumne County Friday Coronavirus Update
Business And Education: Coronavirus Recovery And Impacts
COVID-19 Economic Downturn Impacts Sonora's Budget
April 29
California COVID-19 Senior Meals Program Could Run Out Of Money
California's Four Stages Of Coronavirus Restrictions
Coming Out Of COVID-19 Shutdown
April 28
California Students Could Be Back In The Classroom By July
Coronavirus Tuesday Update For Tuolumne County
Tuolumne Public Health Not Ready To Relax COVID-19 Restrictions
Mariposa Has First Confirmed Coronavirus Case
Calaveras County Loosening Some COVID-19 Restrictions
Business Owners Can Now Apply For Unemployment Insurance
Borgeas Details Proposed Economic Plan Forward
Democrats: Financial Assistance for Government And Essential Workers
April 27
Updated Draft Out For Reopening Businesses Ahead Of Public Webinar
Tuolumne County Coronavirus Monday Update
Colorado, Nevada Join The 'Western States Pact' 
McClintock Weighs In On Paycheck Protection Program 
Trump: The Paycheck Protection Program
April 26
Tuolumne County Coronavirus Saturday Update
Tuolumne Public Health Report Newly Confirmed COVID-19 Case 
April 25
Tuolumne, Calaveras 'Project Roomkey' Plans Roll Out
Tuolumne County Friday Coronavirus Update
Amador Health Officials Report Eighth COVID-19 Case
April 24
Governor's Latest Order Relates To DMV, CEQA And Plastic Bags
Wawona Hotel To Remain Closed Until Spring 2021
April 23
Tuolumne Supervisors Hear Dire Budget Projections
The Latest On Fishing, Forest Rec Under COVID-19 Orders
Thursday Coronavirus Update for Tuolumne County
Thirteenth Case of COVID-19 Confirmed in Calaveras County
Local Weekend Events And Volunteering
CA Republican Leader Calls For More Local Government Flexibility
April 22
Tuolumne, Sonora, Hold COVID-19 Business Recovery Remote Meeting
Newsom Updates COVID-19: "There Is No Date" To Reopen State
Tuolumne County Coronavirus Wednesday Update
COVID-19 Antibody Testing Available In Tuolumne County
COVID-19 Concerns Postpone Trout Season In Several Sierra Nevada Counties
Many Possible Cuts On Table To Reduce Tuolumne County's Budget
Coronavirus Was In California Earlier Than Previously Realized
California's New Volunteer Service Initiative
April 21
Coronavirus Tuesday Update For Tuolumne County
Calaveras Supes Hear COVID-19 Update, Kelaita's Summer, Fall Predictions
Third Graders Give Thanks, Share Compassion During COVID-19 Isolation
April 20
Tuolumne County Public Health Details Latest On COVID-19
Tuolumne County Coronavirus Monday Update
Tuolumne County Hosting COVID-19 Business Recovery Plan Sessions Online
Calaveras Supes Holding Special Meeting Tuesday
Board Chair Brennan Details COVID-19 Response
Kirk: Coronavirus Restrictions Nearing A Breaking Point
Newsom: More Clarity Coming About Recovery Plan
Sonora Council To Discuss COVID-19 Related Items
Trump: The Latest Coronavirus Task Force Press Conference
April 18
State And Local Unemployment Numbers Jump Due To COVID-19 Crisis
April 17
Sonora Farmers' Market Opening Pushed But Only By Two weeks
Second Confirmed COVID-19 Case This Week In Calaveras County
AHS, MTMC Address Testing Developments, Potential COVID-19 Surge Plans
New Changes To Tuolumne County Superior Court Due To COVID-19 Crisis
Rodefer: Coming Out Of COVID-19 Isolation
Adventist Health Sonora Scales Back Rapid Care As Demand Drops
Tuolumne County's Budget Hit Hard By COVID-19
California Provides Financial Security For Food Workers
Becerra Defends State's COVID-19 Gathering And Business Restrictions
April 16
Newsom Extends EDD Call Center Hours As Unemployment Hits Record Levels
Status Update For COVID-19 Business, Worker Financial Relief
Tuolumne County Thursday Coronavirus Update
Tele-Town Hall For COVID-19 Small Business Concerns
Borgeas Appointed To Pandemic Response Committee
McClintock: Unseen Death Toll Of COVID-19
April 15
New Details Revealed Regarding Tuolumne County COVID-19 Patients
Two More Confirmed COVID-19 Cases In Calaveras County
Local Charged With Self-Storage Complex Burglaries
Protesters In Sonora Upset About COVID-19 Regulations
Two Nonprofits Partner For $30,000 COVID-19 ATCAA Food Bank Donation
Calaveras DUI Crash Injures Multiple People
Przybyla Highlights Takeaways Of Second Business Webinar
COVID-19: Calaveras Public Health Setting Up Alternate Care Site
Update: State Meeting About Fishing Restrictions Rescheduled For Today
April 14
New COVID-19 Student Emotional Resource Campaign
COVID-19 Case Count Adjusted In Tuolumne County 
Coronavirus Tuesday Update For Tuolumne County
With No Visitors Afoot Yosemite's Black Bears Let Loose
Amid Coronavirus Pandemic Allergy Season Arrives In The Mother Lode
Newsom Unveils Six Critical Indicators To Reopen California
California Insurance Commissioner Orders Customer Refunds For March, April
Census Data Collection Will Ramp Up Again In June
Health Officer Urges People To Continue COVID-19 Containment Measures
Peaceful Protest Planned Over COVID-19 Restrictions
Democrats: Ensuring That Help Gets To Small Businesses
April 13
Crooked Attempts Afoot Seek COVID-19 Donations To Help Students
Calaveras Public Health Reports Ninth COVID-19 Case
Tuolumne Sheriff's Deputies Bag Alleged Burglar On Suspicious Bike Ride
Framework Being Developed To Reopen California's Economy
Trump: Coronavirus Task Force Update
April 11
Online Burn Permit Fired Up By CAL Fire Due To Coronavirus Pandemic
Webinar To Help Local Businesses Navigate COVID-19 Loan/Grant Information
April 10
Supervisor Rodefer Blogs About COVID-19 Response
Former Tuolumne County Official Dies From Cruise Ship COVID-19 Exposure
Tuolumne County Friday Coronavirus Update
Update: Tuolumne County Reports A Third COVID-19 Case
Special Budget Subcommittee to Oversee COVID-19 Spending To Meet
Tuolumne Recruiting Healthcare Volunteers For Possible COVID-19 Response
Californians Unemployed Will See Spike In Benefits Check
Vote On Changes To Fishing Postponed
April 9
Calaveras County Confirmed COVID-19 Cases Jump To Eight
Can 'Herd Immunity' Help Curb COVID-19?
Dr. Ortiz New Interim Tuolumne County Health Officer
Virtual Community Events And Local Online Features
Free, Locally Made Face Masks Roll Out Across Calaveras
Four New COVID-19 Cases In Amador County
Przybyla Details Outreach To Local Businesses
Health Department Gives Guidelines For Streaming Of Religious Services
Supervisor Kirk Announces Launch Of Hopeline
Blood Drive Today During Time Of Shortage
Tuolumne County Asks Visitors To Delay Travel Plans
April 8
Tuolumne Supervisors To Vote On New Interim Health Officer
Calaveras County Fair & Jumping Frog Jubilee Canceled For Only Second Time In Its History
Calaveras Community Foundation Funding Emergency Needs
Fishing Could Be Impacted By COVID-19 Pandemic
Tuolumne County Health Department Addresses Testing Concerns
Father's Day Fly-In Is Latest Big Event Cancelation
April 7
COVID-19 An Added Stress Related To Child Abuse
Calaveras Supes Hear COVID-19 Draft Order, Project Roomkey Plans
Two Confirmed COVID-19 Patients In Tuolumne County Have Recovered
Update: 14 Inmates To Be Released From Tuolumne County Jail
SPD Seeks Help Identifying Burglary Suspect
Sonora Approves Fine Structure To Enforce COVID-19 Directive
April 6
Tuolumne County Health Officer Doubles Down To Curb COVID-19 Spread
Newsom Preparing For COVID-19 Surge, Adding 50,000 Hospital Beds
Dignity Health MTMC Releases Pandemic Policy Statement
Fifth Coronavirus Case Confirmed In Calaveras County
Meal Locations This Week For Local Students
Trump: We've Got To Keep Americans Healthy, Safe & Secure
April 5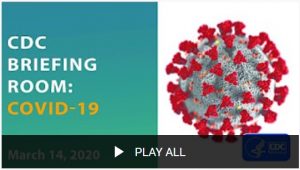 Sonora Will Consider Fines And Other Actions Related To COVID-19
Additional Roads Closed In Stanislaus National Forest To Reduce Gatherings
Gardening during COVID-19
April 4
Mother Lode Offers Virtual Doctor Visits
COVID-19 Pandemic Price Gouging Targeted By Newsom
BOR Shuts Down All New Melones Public Facilities
April 3
COVID-19 No Excuse For Not Replying To 2020 Census
Health Officer Closes 'Nonessential' Tuolumne County Lodging
Mother Lode Gets $316K For Newsom's COVID-19 'Project Roomkey'
Calaveras Sheriff Offering Extra Patrol Request During COVID-19 Pandemic
Update: Calaveras County Confirms Fourth COVID-19 Case
Tuolumne County Schools Closed For Rest Of School Year
Trump Administration Details Economic Actions Related To Coronavirus
Tuolumne County Supervisors To Vote On COVID-19 Items
Governor Issues Executive Order To Prevent Water Shutoffs
April 2
Tuolumne County Changes Guidelines On Face Coverings
Water District Shuts Down Park For Coronavirus Gathering Compliance
Calaveras County Recommends Public Mask Use During COVID-19 Outbreak
New Aid To Small Business And Displaced Workers Due To COVID-19
Schools Battle Students' COVID-19 Boredom With Drive-by Parades
Przybyla Details Business Assistance Available During Coronavirus Pandemic
DMV Offering Extensions And New Services Due To COVID-19
April 1
Third Individual Confirmed With COVID-19 In Amador County
Five Rescued And Reprimanded For Violating COVID-19 Social Distancing Rules
Calaveras County/Angels Camp Request No Visitor Trips During COVID-19 Crisis
Calaveras County Schools To Remain Closed For Rest Of School Year
Tuolumne County Schools Response to Governor's Statements about School Closures
Newsom Anticipates School Closures To Continue Longer
Message To Visitors From Calaveras Sheriff DiBasilio
Governor Newsom: Stay Home. Save Lives. Check In.
March 31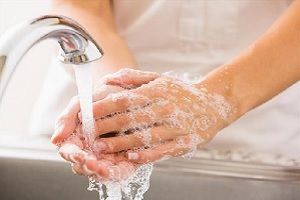 Yosemite Updates Entrance Closures Due To COVID-19 Crisis
Calaveras Unified Shares Post Spring Break School Protocol
A Couple 'Days Of COVID-19' Bobcat Tales

Groveland Community Services District Holds Special Meeting

Tuolumne County Schools Now Closed Through May 1st

Tuolumne County Sheriff's Office Asks People To Postpone Visits

Alpine County Sherriff Requests People Stay Away After First COVID-19 Case

Governor's Executive Order Provides Tax Extension For Small Businesses

Supervisor Brennan: Unprecedented Times
Democrats: The Coronavirus Relief Bill
March 30
Tuolumne County Courts Enact Coronavirus Restrictions
Resident Of Tuolumne County Confirmed Positive For Coronavirus
Newsom Forms, Recruits For California Health Corps
Closed At New Melones: All Campgrounds, Calaveras Facilities
New Access Portal Allows Students To Return To School Remotely
Help For Businesses During The Coronavirus Pandemic
Sonora Area Foundation Announces Community Recovery Fund
District Attorney Krieg Gives Warning About Price Gouging
All California State Parks Now Closed To Vehicle Access
Schools Providing Lunches Across Tuolumne County
Trump: We Are At War With An Invisible Enemy
Update: Essential Roadwork Plans To Continue
March 28
Calaveras Health Officer Further Updates COVID-19 Cases
March 27
Tuolumne County Friday Coronavirus Update

Officials Address 'Social Distancing', 'Nonessential Business'
Relief For Renters Impacted By COVID-19
City Of Angels Closes Public Parks, Sonora Parks Still Open
Mother Lode Views Highlights Coronavirus Response
Calaveras Big Trees Now Closed To Vehicle Traffic
March 26
Forest Service Temporarily Closes Developed Recreational Use Areas
Tuolumne County Thursday Coronavirus Update
Health, Tourism Officials Provide COVID-19 Guidance For Non Locals
Tuolumne County Jail Releases Inmates Due To COVID-19 Crisis
Update: Calaveras Now Counts Three Coronavirus Cases
CCWD Temporarily Suspending Utility Late Fees And Lockoffs
Fatal Crash On Highway 108 East Of Oakdale
Update: Coronavirus Case In Tuolumne County
Campbell Details Tuolumne County's Response To COVID-19
March 25
Calaveras County Schools Extend School Closures Indefinitely
Governor Updates On State's COVID-19 Response
Tuolumne County Coronavirus Wednesday Update
California Teens Death Attributed To COVID-19 Being Investigated
COVID-19 Related Business News Includes Building Of Key Virus Testing Tool
Public Health Responds To Concerns About Supplies Voiced By Union
What Jobs Qualify As Essential Services In California?
Angels Camp Special Council Meeting About Coronavirus Response
McClintock Argues For Payroll Tax Holiday
March 24
COVID-19 Takes Life Of Teen In California
Coronavirus Tuesday Update Tuolumne County
Local Healthcare Union Reaching Out To Community For Gear
Worldwide Outreach For Medical Gear
Tuolumne County Community Development Department Makes Changes
Calaveras Prevents Spread Of Two COVID-19 Cases But Preparing For More
Jury Trials Suspended For 60 Days Across California
Tuolumne County Shares Spring Break School Meal Assistance Plans
Democrats: We Won't Support Corporate Relief
March 23
Tuolumne County Coronavirus Monday Update
Tuolumne County Trash Collection Impacts During Coronavirus Crisis
TUD Amends Services To Cope With COVID-19 Crisis
Update: Sierra Nevada Winter Weather Advisory
Update: Mother Lode Round-Up Rescheduling Possible?
Grocery Stores And Food Suppliers Working To Meet Demand
DMV Temporarily Changing its Operations
PG&E Pleading Guilty To Involuntary Manslaughter Following Camp Fire
Adventist Health Sonora Updates Policies To Prevent COVID-19
Presidential Disaster Order Issued For California
Trump: Coronavirus Task Force Press Conference
More Snow Forecast For The Sierra Nevada
March 21
COVID-19 Impacts Tuolumne County Bus Routes
Tuolumne County Coronavirus Saturday Update
Governor Enacts Executive Order For Elections
Update: State Unemployment Website Back Up For First Time Applicants
Update: Neighboring County Coronavirus Numbers
Calavera OES Director, Sheriff Address Public Coronavirus Concerns
Governor Deploys National Guard For Humanitarian Aid
March 20
Calaveras County Outlines Essential Services During COVID-19 Pandemic
Adventist Health Sonora Updates Its COVID-19 Operation Practices
Tuolumne Sheriff, Sonora Police Chief Address Governor's Order
Update: Yosemite National Park Closes At Public Health Officials' Request
Mark Twain Medical Center Launches Virtual Urgent Care Visits
Update: Tuolumne County Government COVID-19 Service Changes
Bureau of Reclamation: New Melones Recreation Still Accessible
Over 1,600 PG&E Customers Above Arnold Still In The Dark
Tuolumne County Coronavirus Friday Update
Local Ski Resorts Officially Suspend Operations
Scammers Trying To Take Advantage Of COVID-19 Fears
Student Lunches Will Still Be Served Following Governor's Directive
Common Questions About Governor's Stay At Home Order
March 19 PM
Governor Calls For Immediate Deployment of Hospital Ship
Mother Lode Events And Guidelines On Gathering
Sonora Native Heads To American Idol's Hollywood Week
Columbia College Outlines Classes/Services Provided During COVID-19 Crisis
Mother Lode State Senator Details COVID-19 Resources
Tuolumne County's Thursday COVID-19 Update
Newsom Taps Feds For Funding To Prepare For COVID-19 Surge
Commissioner Requests 60-Day Grace Period To Pay Insurance Premiums
March 19 AM Stories: Newsom Announces Actions To Help Homeless Residents
Yosemite National Park Campgrounds Now Closed
Groveland Community Services District Modifies Office Operations
March 18 PM Stories:
Tuolumne County's Wednesday COVID-19 Update
The number of people being tested has increase and so have negative results, no positive cases.
Calaveras' Top Educator Answers Public's COVID-19 Questions 
Governor Newsom Issues Order to Suspend Standardized Testing 
Mother Lode Fairgrounds Responds to COVID-19, Roundup In Doubt
Tuolumne County School Closures Extended
Mother Lode Diocese Cancels All Masses Until Further Notice details Regional Catholic church officials to suspend public worship gatherings.
Tuolumne County Animal Control Taking COVID-19 Precautionary Measure The office is closed until further notice but limited services are being offered.
Governor Issues Order For Safety-Net Service The latest Executive Order from Governor Gavin Newsom is designed to help lower-income residents
March 18 AM Stories: California Executive Order For Allowing Timely Delivery Of Vital Goods
COVID-19 Impacts Government Services In Calaveras County
COVID-19 Limits Operations At California State Parks
March 17 PM Stories: Latest COVID-19 Information From Tuolumne County Health Officials Health officials released the Tuesday update 27 tests have been done, 2 negative 25 pending. There are no confirmed cases. Calaveras County Health Division Latest COVID-19 Update
ATCAA Closes A Center To Public, Food Bank And Most Programs Not Impacted COVID-19 is causing another service provider to close one of its facilities.
Black Oak Casino To Temporarily Close Due To COVID-19 Crisis from Wednesday, March 18 at 8 p.m. through Tuesday, March 31
"COVID-19 Causes Yosemite, Stanislaus National Forest To Reduce Services" details here.
Adventist Health Sonora Limits Visitors Due to COVID-19 Concerns Hospital officials are mandating a new visitor policy until further notice.
COVID-19 Leads Columbia College, Other YCCD Facilities To Adopt Remote Schedule A new set of temporary operating procedures are coming to the Mother Lode's community college system.
Mark Twain Medical Center Enacts Coronavirus Visitor Policy Anyone planning to see a patient should know visitors are being reviewed on a case-by-case basis.
No School But Meals For Kids Being Provided Tuolumne and Calaveras county school food programs are still offering meals for pickup.
Sonora Closing City Hall And Public Facilities Until Further Notice
Tuolumne County Health Department Taking Actions To Prevent COVID-19 The county will continue to face the challenges of COVID-19 with same rigor that was witnessed during the great recession, Rim Fire and the drought.
March 17 AM Stories: Local Agencies And Districts Taking Coronavirus Precautions
March Events Update: Two More Events Confirm Canceled also titled "Update: Library Branch And More Cancellations"
Governor Newsom Issues Additional Directives For COVID-19
Latest Information About COVID-19 From Tuolumne County Public Health
Democrats: Combating The Coronavirus
March 16
Calaveras county has no new updates or cases since March 13 when they reported two confirmed cases here.
"Sonora City Council To Vote On COVID-19 Emergency Declaration" The declaration opens the door for the city to potentially receive state and federal assistance. details here.
"Trump: Press Briefing With The Coronavirus Task Force" details here.
March 15 Public Schools Canceled
"Tuolumne County Canceling School For Week" their statement here.
"Calaveras County Closing Schools Until April 6" their statement here.
Chicken Ranch Casino says it will close on Monday, due to the COVID-19 pandemic, through the end of the month as detailed here.
"Newsom Calls For Additional Actions To Protect Against COVID-19″ details here.
March 15 Adventist Health Launching Covid-19 advice line available from 7am-7pm, Monday through Friday.
The phone number to call is 1-844-542-8840 as detailed here.
March 14 "Local School Officials Detail Plans For Coming Week" Public schools in Tuolumne County are staying open, one in Calaveras remains closed until midweek, and Columbia College will shift its classroom activities, details here.

March 13 March Organization Events Canceled an updated list of events and some senior services that have been modified or canceled. Also the "Mother Lode League Cancels Sporting Events Due To COVID-19" High school games for local teams have been canceled through at least the remainder of the month, as detailed here. California tax and budget impacts expected due to COVID-19 response as detailed here.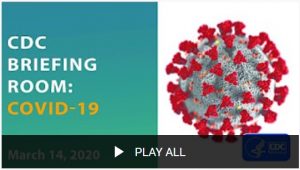 March 13, 5pm: Public Health Officer Declares Tuolumne County COVID-19 Emergency
Angels Camp Council To Declare Local COVID-19 Emergency
Coronavirus Emergencies, HVAC Financing, Cannabis On Special Agenda
Copperopolis Elementary Now Closed Until March 18
March 12 "Tuolumne County Public Health Provides More Coronavirus Related Guidance" more here.
March 12 "Adventist Health Sonora Taking Preventative Actions Related To COVID-19 " more here.
March 12 "California Calls For Mass Gatherings To Be Canceled Throughout March" Non-essential gatherings must be limited to no more than 250 people, while smaller events can proceed only if the organizers can implement social distancing of 6 feet per person, Gatherings of individuals who are at higher risk for severe illness from COVID-19 should be limited to no more than 10 people, while also following social distancing guidelines.  more here.
March 12 "Second Weekend In March Events" An overview of event cancelations.
March 12 "Tuolumne County Schools Taking Coronavirus Precautions" blog by Tuolumne County Superintendent of Schools Cathy Parker here.
March 11 "Neighboring Counties Report On Coronavirus Cases" more here.
March 11 "Murphys Irish Day 2020 Cancelled Over COVID-19 Concerns" details here.
March 11 "Coronavirus Impacts Local Special Olympics Events" all regional Special Olympics practices and activities have been canceled through at least March 31st, more here.
March 10 "Tuolumne County Health Department Shares Coronavirus Status" No known cases.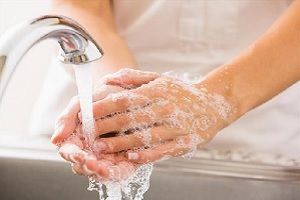 March 10 "Two Confirmed Cases Of Coronavirus In Calaveras County" more here.
March 9 "Coronavirus Guidelines For Schools, Events And Care Facilities"  guidance from State of California here.
To view the guidance for schools click here, for large public gatherings click here, for colleges click here and for care centers click here.
March 7 "Frogtown Is Taking Precautions Against Coronavirus" hand washing and more here.
March 6 "Coronavirus Test Results Back In Calaveras County, New Exposure Reported" more here.
March 6 "California Makes Coronavirus Testing Free For Many Residents" details here.
March 5 "Calaveras County Monitoring Residents On Ship Linked To Coronavirus" more here.
March 3 "Tuolumne County Preparing To Handle Coronavirus" hand washing and monitoring as detailed here. 
February 27 "California Monitoring 8,400 People For Any Symptoms Of Coronavirus" 33 confirmed cases of novel coronavirus in the state. Regular monitoring of those who recently traveled to Asia for any symptoms. Gov Newsom says the state is ready to take on challenges related to medical emergencies. "We have history and expertise in this space. We are not over-reacting, and nor are we under-reacting to the understandable anxiety that many people have as it relates to this novel virus." Details here.