Update: Tuolumne County Reports A Third COVID-19 Case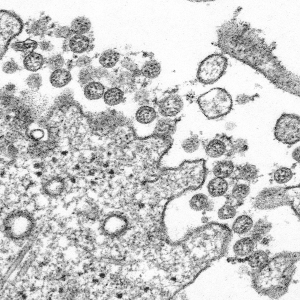 Coronavirus CDC Image

View Photo
Update at 6:30 p.m.:  This third case involves a non-resident male who is self-isolating outside the county. Tuolumne County Public Health spokesperson Michelle Jachetta relays that although their investigation just began they have learned that his transmission occurred out of county and he has only had limited contact with others in the county. She details, "Time is of the essence when we do contact tracing, so we want to reach out to anybody who was a potential contact as soon as possible. So, that is what we are working really hard on right now."
The county now has three identified cases of COVID-19 including this latest man and two women. The first case was a 31-year-old woman from Mono County and the second involved a 34-year-old county resident. The man is also a non-resident but his exact home was not disclosed. The county, however, continues to only count one of those non-residents in its testing count detailed here.  Jachetta explains, "The previous case in a non-resident that case has officially been transferred to Mono County and now being reported there."
Further details on this latest case can be viewed below.
Original post at 1:30 p.m.: Sonora, CA – Tuolumne County Public Health Officials report they are investigating a third case of COVID-19.
Health officials relay that they were notified last night (April 9) of the case and that the patient has been identified as a non-Tuolumne County resident who received treatment at Adventist Health Sonora this week. The man is currently isolating at home outside of the county.
In a written release, Tuolumne County's new Interim Health Officer Dr. Liza Ortiz stated, "It is very early in the investigation and our Public Health contact tracing team is currently engaged in gathering more information."
So far, the investigation revealed his transmission occurred out of county and he has only had limited contact with others in the county. Dr. Ortiz advises, "At this time, we know of no additional risk to county residents, and will notify the public of any updates." She reminds everyone of the importance of staying home and conducting essential tasks only. The release also states that more information will be released by the Public Health Department when it becomes available.
As reported here on Tuesday, the two others that tested positive for coronavirus have recovered. Both were women, one a county resident and the other was a non-resident.