Tuolumne County Friday Coronavirus Update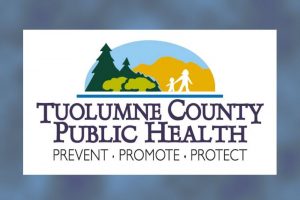 Tuolumne County Public Health

View Photo
Sonora, CA — Tuolumne County Health officials released the Friday Coronavirus testing update: Total Tested 889, Total Negative 887, Total Recovered 2
Total Tuolumne residents positive 2, hospitalized 0, in isolation 0. Tuolumne and Calaveras Counties are coordinating on a shared state testing site, at the Calaveras Fairgrounds, which will be open on Friday, May 29th  Details are in the news story here. 
Tuolumne County Public Health expects a state testing site shared between Tuolumne and Calaveras Counties to open soon as detailed here.
Other Counties Number of Positive Tests (as of 5/22/20 3:00 PM)
Alpine
Amador
Calaveras
Mariposa
Madera
1 (1 recov.)
10 (8 recov.)
13 (13 recov.)
15 (14 recov.)
83 (60 recov.)
Merced
Mono
San Joaquin
Stanislaus
SCC Prison
251 (147 recov.)
34 (5/22)
752 (586 recov.)
611 (480 recov.)
0 (5/22)
* Reported numbers do not necessarily include those routed through a commercial laboratory, only those routed through Public Health to a Public Health Laboratory and those reported through the State infectious disease reporting system. All positive cases must be reported to Public Health. State data is here, National data is here.
An updated overview of myMotherLode Coronavirus news stories is here. For all previous public health number updates go here.
GENERAL INFORMATION & PREVIOUS UPDATES
Unless significant changes occur, the next daily update will be issued on Tuesday, May 26th
Community Resources Portal: https://bit.ly/TCcovidPortal
Tuolumne County Public Health Website: www.tuolumnecounty.ca.gov/publichealth
Public Health COVID-19 Call Center: (209) 533-7440
Case Identification
All known cases in Tuolumne County have recovered
Local Activations & Declarations
Dr. Ortiz, Interim Tuolumne County Health Officer, has updated the Febrile Respiratory Illness (FRI) Screening Order here to include information on reporting of positive cases by all employers. Please see updated order detailed here, along with the employee screening form (here for all businesses, unchanged), healthcare provider reporting form (unchanged), and a new infographic for employers.
As businesses and activities begin to reopen or expand as part of the staged modification of the statewide stay-at-home order, we want to remind the public that the statewide order is being modified in a measured way. The order has not been lifted and folks should continue to take precautions to keep themselves and their loved ones safe and healthy. To prevent further spread of COVID-19, Californians should not travel significant distances and should stay close to home. Our ability to continue to contain the spread of the virus in Stage 2 will allow us to continue planning for and advocating with the state for Tuolumne County to allow some Stage 3 activities to resume. Thank you all for your cooperation and continuation of preventive activities such as physical distancing, washing your hands, staying home if sick, and reducing non-essential travel.
Tuolumne County's attestation documents have been posted on the California Department of Public Health's website: https://www.cdph.ca.gov/Programs/CID/DCDC/Pages/COVID-19/Local-Variance-Attestations.aspx This means that Tuolumne County may move into Late Stage 2 of the state roadmap to modifying the stay-at-home order. The updated order detailed here requires filling out the daily employee screening form here.
The state has provided guidance and checklist documents for business sectors that are allowed to be open in Stage 2 according to the roadmap stages. The goal is to provide a safe, clean environment for employees and customers. Business owners must review the appropriate state-provided industry guidelines for their establishment, complete the checklist provided, post the checklist at their business and submit a copy to Public Health. If specific industry guidelines are not posted, then that business sector is not yet approved by the state to reopen. The guidelines and checklists for Early Stage 2 can be found HERE: https://covid19.ca.gov/industry-guidance/ The guidelines and checklists for counties that have approved attestation documentation for movement into Late Stage 2 can be found HERE: https://covid19.ca.gov/roadmap-counties/ For questions on which businesses can be open at this time, or for businesses who would like technical assistance, please contact Public Health at Health@tuolumnecounty.ca.gov or our call center at (209) 533-7440.
The Public Health Department has activated its Department Operations Center (DOC) to most effectively respond to the COVID-19 incident, including communication and coordination with our federal, state, and local partners. This includes ongoing receipt and processing of resource requests from our partners through the Medical Health Operational Area Coordinator (MHOAC) program.
Dr. Eric Sergienko, acting Tuolumne County Health Officer, has declared a local health emergency in order to enhance the effectiveness of the response to COVID-19, to seek and utilize mutual aid, potentially obtain reimbursement, and ensure that the County's public health professionals and providers have all necessary resources to provide quality care and keep our community safe.
The Tuolumne Band of Me-Wuk Indians declared a State of Emergency on March 19, 2020 due to COVID-19.
The Tuolumne County Office of Emergency Services, with the approval of the Board of Supervisors, declared a local state of emergency on 3/17/20.
The City of Sonora declared a local emergency on March 16th, 2020 due to COVID-19.
An updated notice for visitation to Tuolumne County was released on 3/26. Please view the notice here
State Orders & Federal Orders

COVID-19 Testing:
Diagnostic testing for COVID-19 may be ordered by a local healthcare provider. State testing sites have also been activated in many areas in California, including Mariposa County and Lodi. Tuolumne County residents are able to access these testing sites with an appointment. Individuals will be billed through their health insurance. There will be no charge for those without health insurance. While priority is given to those who are high risk, anyone is welcome to find a testing site near them and schedule a test. To find a testing site go to https://bit.ly/2ypCrMv.
In regard to antibody testing, Public Health cannot speak to the accuracy of the tests being offered and we are not currently making a recommendation for the testing. Individuals should contact their healthcare provider to determine if testing is recommended. It is important to note that the relationship between antibody presence and immunity is not currently known. This means that if a person tests positive for antibodies, it does not necessarily mean that the person is immune to COVID-19. It is unknown if people who test positive for COVID-19 antibodies are at risk of future infection. Also, antibody tests have not been shown to definitively diagnose or exclude SARS-CoV-2 infection.
Community Agency Updates:
We would like to include relevant updates from agencies that serve the community. Please submit updates to PHPIO@co.tuolumne.ca.us by noon each day for your update to be included in this daily email update. Following its inclusion in the latest update, the information will be forwarded for posting to the Community Resources Portal.

A new COVID-19 Community Resources Website has been developed to connect the public with resources such as local food assistance, grocery and restaurant information, community agency services, and more. The website is now live and can be found HERE: https://bit.ly/TCcovidPortal If your organization would like to have information included as a resource on the website, there is a link to a survey in the introductory section of the site. The Tuolumne County Public Health website will continue to provide daily updated COVID-19 information.
Mass Gatherings
State and local health orders prohibit gatherings of any size outside of individual households. See sections above for links to view health orders.
Schools:
On 4/3/20, Tuolumne County Superintendent of Schools issued an updated press release on the closure of school facilities through the remainder of the school year. Click HERE to view.
The School Districts of Tuolumne County are working with their Community Partners to help deliver meals to families of school-age students (0-18). Please visit the TCSOS webpage to see how each district is distributing food to families here.
Columbia College campus is closed. All instruction and student support services continue and have been moved to online format. Check their website for more information here.
Private school closure is at school administrator discretion

Mother Lode Adventist Junior Academy has reported that they will be closed 3/18/20 through 4/12/20.
Businesses
Tuolumne County information can be found at www.tcdisasterassistance.com
The Tuolumne County Innovation & Business Assistance website has developed a page summarizing the process for businesses to operate as part of Stage 2 of the statewide order modification. All business owners, including essential businesses from Stage 1 must review the statewide guidance and complete the checklist for their specific business sector. The county business website can be located here: https://www.tcdisasterassistance.com/business-reopening-summary Folks can also reach out to us with questions at the Public Health Call Center, 533-7440 or by email at Health@tuolumnecounty.ca.gov
Food, Beverage, Other Services:

Tuolumne County Environmental Health has developed important materials related to food safety, handling, and delivery for the foodservice industry, and those who are assisting with food distribution during this emergency. Currently, under the State Health Officer order, restaurants are only to provide to-go, drive-through, or delivery options. Documents can be viewed at the following links: Delivery here, Food Distribution here, & Restaurant Guidance here.
What You Can Do:
Practice everyday preventive actions to stay healthy
Practice physical distancing. Put 6 feet between yourself and others who are not part of your household
Wash your hands thoroughly and frequently with soap and water for 20 seconds, or with hand sanitizer if soap is not available
Avoid touching your eyes, nose, and mouth
If you are ill, stay home. If other family members are ill, including children, keep them home. Contact the healthcare provider or facility before showing up for treatment
Avoid contact with people who are sick
Clean frequently touched surfaces and objects often with soap and water or household cleaners. Don't forget your cell phone
Follow Local and State Health Officer Orders
Thank you all for your support and efforts to protect the safety and health of our community.