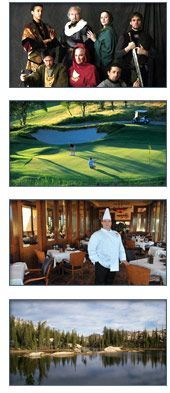 This part of California is designated as wilderness and there are plenty of ways to enjoy it. View information about wildlife in the Mother Lode and what to do if you see a local bear or mountain lion. The Sierra Nevada hills are stunningly beautiful, you will never tire of exploring it!
Plan your visit, this is the "Gateway to California's Gold Country."
The Mother Lode provides an absolutely beautiful setting for memorable events.
Don't forget local events, including the famous Frog Jump at the Calaveras County Fair and the Motherlode Round-up.
The Mother Lode has an unbeatable combination of breathtaking scenery, thrilling activities, and relaxing hideaways to explore.