Coronavirus Tuolumne/Calaveras News Updates
If you are feeling anxious, stressed, lonely, or sad, hotline that operates 24/7 to provide crisis counseling: 1-800-985-5990 Taking Care of Your Behavioral Health Tip Sheet here
Natl Suicide Prevention Lifeline: 1-800-273-8255
Natl Domestic Violence Hotline: 1-800-799-7233 and TTY 1-800-787-3224
Center for a Non Violent Community 24-Hour Crisis Line (209)533-3401
No-cost state testing site is open at the Motherlode Fairgrounds 220 Southgate Dr, Sonora, CA 95370 7 days a week from 7am to 7pm. Register & Schedule here https://lhi.care/covidtesting
Free flu shots and COVID-19 vaccinations at the Tuolumne Health Dept 20111 Cedar Rd, Sonora, CA 95370 Call 209-533-7401
The Calaveras and Tuolumne Public Health Covid Reports are in.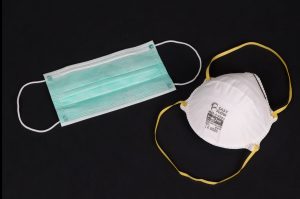 California Department of Public Health Face Coverings
Everyone Must Wear a Mask on Public Transportation and in Other Limited Settings
Everyone must wear a mask that covers the mouth and nose on public transportation (airports, planes, trains, buses, stations, etc.). Masks are also required for everyone working/attending/living in healthcare settings (including long-term care facilities), k-12 schools, childcare, and other youth settings, state and local correctional facilities and detention centers, homeless shelters, emergency shelters, and cooling centers.
People Who Are NOT Fully Vaccinated…
Must wear masks in all indoor public settings (such as, but not limited to, the grocery store and the movie theatre) and should wear masks in outdoor crowded settings when that region is experiencing high covid transmission.
Businesses and Venues May Ask for Vaccination Status and May Also Require Masks
Businesses, venue operators or hosts may require all patrons to wear masks, or may implement vaccine verification (which can include self-attestation of vaccination status). (Doing so would not violate HIPAA rules.)
People Cannot Be Denied Service for Wearing a Mask
No business or venue may deny service to a person who chooses to wear a mask.
Some People Are Exempt from Mask Wearing
Children younger than two years old and people with certain medical conditions are not required to wear a mask. Please read the full masking guidance for more details.