Update: Calaveras County Monitoring Residents On Ship Linked To Coronavirus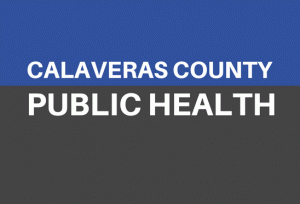 Calaveras Public Health

View Photo
Update at 12:48 p.m.:  Results are expected today for the 45 passengers tested for the coronavirus while being quarantined on the Grand Princess cruise ship off the California coast. All onboard have been instructed to stay in their cabins as they await test results that could show whether the coronavirus is spreading among the 3,500 passengers.
A military helicopter crew On Thursday lowered test kits onto the 951-foot ship by rope.  The kits were later retrieved and sent for analysis to a nearby lab. Further details on the passengers that were on the ship from Calaveras County can be viewed below. The most recent updates are here.
Update at 7:30 p.m.: The Calaveras County Public Health Department has updated Clarke Broadcasting regarding some local residents who were on the Grand Princess cruise ship that departed from San Francisco and is linked to California's lone coronavirus death of a 71-year-old Placer County man.
The ship had about 2,500 passengers on board with about half of them being California residents. Calaveras County Health Officer Dr. Dean Kelaita relays, "A group of Calaveras residents were on the ship. We think as many as 5 to 10. Any of them that do have any symptoms have been tested for coronavirus and we don't have the results of those tests back yet."
Dr. Kelaita would not give an exact number of those exhibiting symptoms except to say it was "a few." He expects the test results to come back sometime this weekend with an update being provided early next week.
All being monitored are adults who are in the self-imposed quarantine, according to Dr. Kelaita who adds, "These few individuals have had a very small level of interaction with the community. So, we know where they were when they were and who they may have been exposed to and we'll notify those people in the event that anybody does test positive."
Those staying in their homes must remain isolated for 14 days. Since they left the ship on Feb. 27th that means they will be released from quarantine on Friday, March 6th if they have not shown any signs of the virus.
One key point expressed by Dr. Kelaita, "There have been no cases of coronavirus in Calaveras County. There is no reason to close schools, people not attend group activities, meetings, large gatherings. We don't recommend any of those measures at this time."
Of note, on Wednesday Governor Gavin Newsom declared a State of Emergency after the rise in the number of cases and the first virus-related death of a Placer County man in the state, as reported here.  Further details regarding symptoms and ways to help stop the spread of the virus can be viewed below, which was written by News Director B.J. Hansen.
Original post at 9:27 a.m.: San Andreas, CA — The Calaveras County Public Health Department has identified some local residents who were on the Grand Princess cruise ship that departed from San Francisco on February 11 and returned on February 21.
Officials did not note the number of residents, or where they reside in Calaveras County.
A press release from Calaveras County Health Officer Dean Kelaita reads, "Those community members may have been exposed to coronavirus disease 2019 (COVID-19).  The community members are self-isolating in their home and in close contact with Calaveras Public Health while awaiting test results."
The cruise ship is linked to California's lone coronavirus death, a 71-year-old man from Placer County.
Dr. Kelaita adds, "Calaveras Public Health is working closely with local health care providers and state health authorities on this investigation. Everyone can do their part by taking actions that help us prevent the spread of all respiratory viruses."
·Wash your hands often with soap and water.
·Avoid touching your eyes, nose, or mouth with unwashed hands.
·Avoid close contact with people who are sick.
·Stay home from work or school and limit contact with others if you are sick with fever and cough.
·Clean surfaces that are touched often, like toys and doorknobs.