Newsom Anticipates School Closures To Continue Longer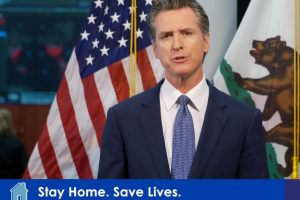 Governor Gavin Newsom live address 4-1-2020

View Photo
Sonora, CA — Many school districts locally and across California are holding out hope that students will be able to return to the classroom before the end of the school year, but Governor Gavin Newsom is skeptical it will happen.
In a live address today, Newsom relayed that he anticipates the peak number of coronavirus cases to occur in Mid-May, which would make it challenging. He went on to state, "It seems, I think, self-evident that we should not prepare to bring our children back into the school setting."
Additionally, on Tuesday evening California Superintendent of Public Instruction. Tony Thurmond issued new guidance in a letter to districts that children likely won't be back in the classroom before the summer break. However, it is not a mandate and it is up to each district to decide whether to stay closed for the remainder of the school year.
California has more than 6 million students across 10,000 schools. Newsom encourages school districts to continue working to bring more curriculum and teaching options online so that students can remain in their homes and receive an education.