Jamestown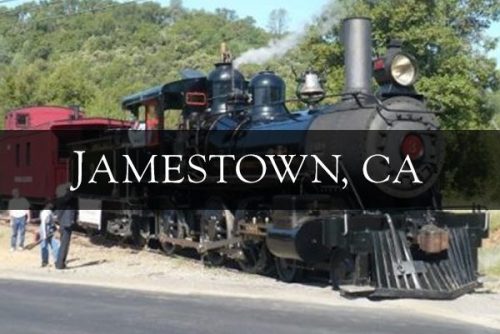 Jamestown has a lot to photograph from unique parks to tasty treats. Once you leave Modesto, going east through Riverbank and Oakdale there are fields and no gas stations off Highway 108 for the 40-minute drive off until you enter Jamestown. Chicken Ranch Casino is expanding, view the progress through this webcam. Jamestown's buildings give it a 1890's look. Several community projects including restoring the Gazebo in Rocca Park preserve its old-fashion charm. There are also  30 medallion stars in the sidewalks, as reported here and a feature on Main street and Seco depicting the town's history in a kiosk.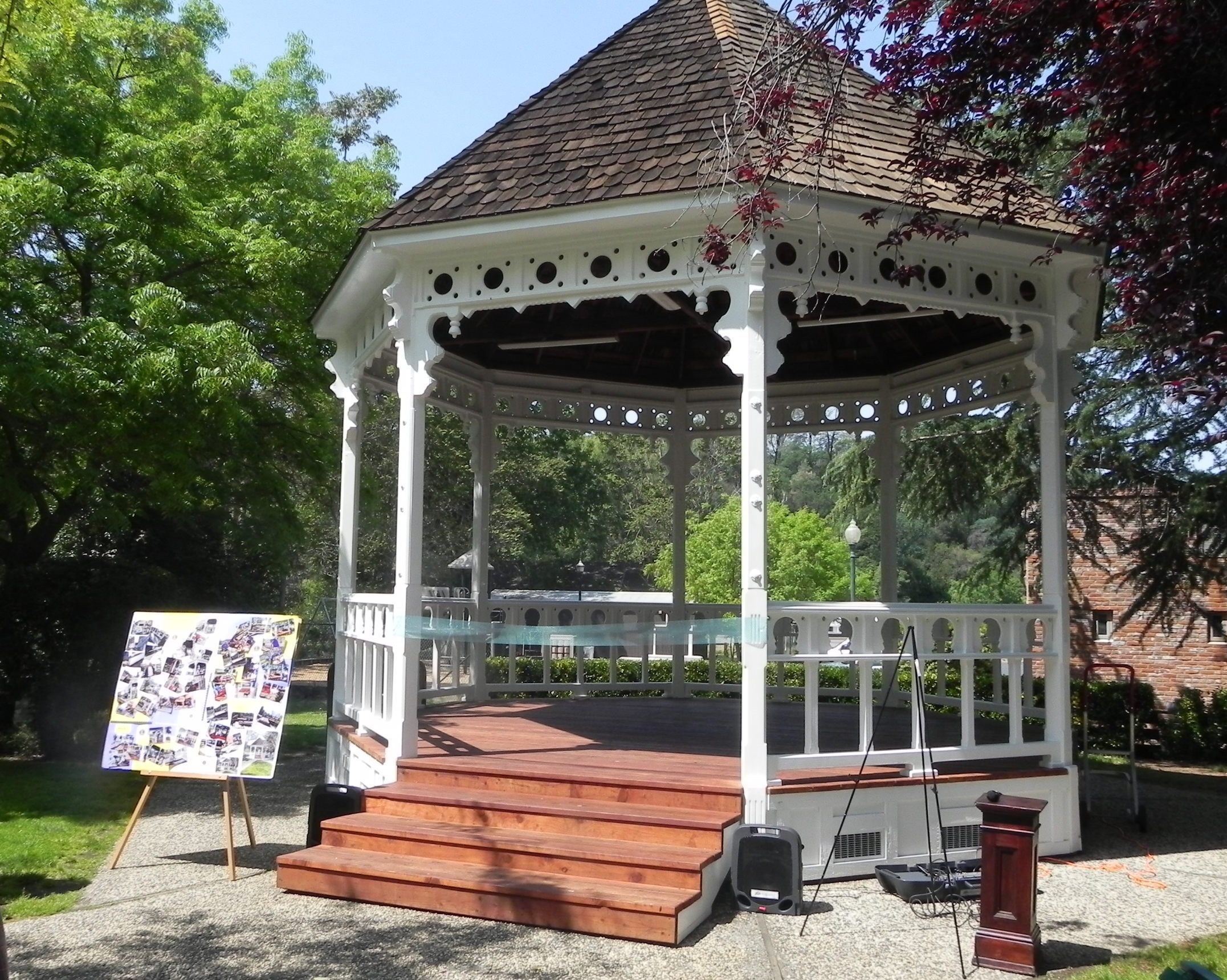 Details about the Gazebo project from the original news story are here: Jamestown Gazebo Getting Makeover.
Jamestown's architecture includes dry-laid stone buildings and one with iron shutters that protected it from fire in the 1850s. There are also Queen Anne style buildings from the latter 19th century, with wooden boardwalks and balconies on the second floor. Sadly many were lost to a fire in 1966. Several hotels claim to be haunted by ghosts including the Jamestown Hotel, Willow Hotel, and the National Hotel.
What defines Jamestown as truly unique is Railtown State Historic Park. Threatened with closure because of funding, it is home to one of America's last intact, still-operating (since 1897) railroad roundhouse. For more about Railtown is in the destination guide.
Jamestown's elevation is 1,427 feet, and the population was 4,031 in the 2020 census up from 3,017 in the 2000 census. Children go to Jamestown Elementary and Sonora High School. Hidden away on Rawhide road is the alternative K-8th grade Sierra Waldorf School. The Waldorf School regularly hosts community events, for annual events look here, and keep an eye on the calendar section for more information.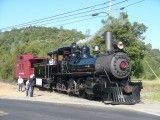 In June of 1848, Benjamin Wood and party camped beside the small creek. According to the Bureau of Mines, a 150-pound gold mass found there resulted in 75 pounds of gold. The encampment was called Wood's Diggings and later, Wood's Crossing and was one of the very first finds of gold in the MotherLode area. For more about gold finds in the area visit the rock hounding page in the recreation section.
George James a lawyer and chief accolade hired local miners to work his claims and paid them in scrip. When he realized that he hadn't found enough gold to make good on the scrip he quietly snuck out of town. The angry miners tried to rename the town American Camp but the U.S. Post Office already had several towns by that name. In 1853 the post office established under the name Jamestown.
Mining continued off and on through the years. On Christmas Eve in 1992, miners at the Jamestown Mine discovered several large pieces of gold. One of the larger ones is on display at Ironstone Vineyards weighs 45 pounds! That piece of gold is the largest piece of crystallized gold on display. Nearby New Melones Dam was completed in 1979 and offers plenty of recreation.
Jamestown Zip Code: 95327
US Post Office – 18303 Main Street, Jamestown
209-984-5864
Fire – 18249 4th Avenue 209-984-5623
School Info – Jamestown Elementary is a K-8 rural California public school district in Tuolumne County. All nine public elementary schools in Tuolumne County are separate districts except the Big Oak Flat School District to the southeast of the Jamestown District that includes Tenaya Elementary and Tioga High students in Groveland and Don Pedro High School in La Grange. Jamestown District students are in the Sonora High School District. More school details are here.