Angels Camp

The "City of Angels" is the only incorporated town in Calaveras County. It has a charming main street full of intriguing little shops and cafe restaurants, a farmers market in the summer and a vintage movie theatre. Inset into the sidewalk are the names of frogs who have jumped the furthest in the annual Jumping Frog Jubilee. Names like "Rosie the Ribeter" who set the current world's record, at over 21 feet in 1986. The people know how to laugh, and are very friendly with tourists.
Map of Angels Camp It is ideally situated at 1,379 feet elevation with a population of 3,150. Angels Camp is high enough to be above the winter valley fog and the extreme summer heat and below most of the winter snow. It is 75 miles to Sacramento and three hours from the bay area on highway 4. Our Map of Angels Camp
Students in the area attend Bret Harte Union High School District.
The third week of May the town celebrates the main street being paved in 1927. Back then Reverend Brown suggested they use the famous Mark Twain story written in 1865: Jumping Frog of Calaveras County as inspiration. The cabin that Samuel Clemens or "Mark Twain" stayed in is not far from Angels Camp on Highway 49 in Tuttletown. Look here for more about the Mark Twain cabin.
The Calaveras County Fair features real frogs that have leapt in to world record books. In 2007 frog "Lisa Can Do" with frog jockey Brent Bloom jumped 21′ 4″ In addition Angels Camp hosts many small town events such as holiday parades. Keep an eye on the Calendar section for more events.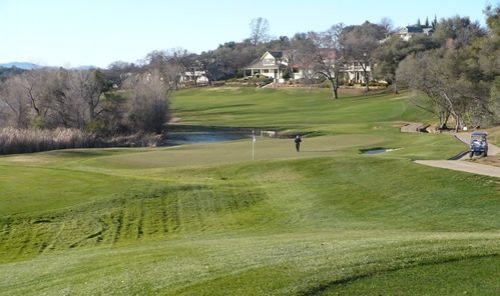 This quaint foothill town was founded in 1848, two years later Placer gold was discovered. Angels Camp's greatest prosperity came with the deep gold mines between 1880 and 1920. Many of the original 1800s buildings with thick stone walls and iron shutters remain. At one time the city vibrated with the roar of stamp mills, the music of saloons and dance halls. For more information about Angels camp visit the Angels Camp Museum & Carriage House.
Angels Camp Zip Code: 95222
US Post Office –
1216 South Main Street
209-736-2220
Police –
753 South Main Street
209-736-2567
Fire –
1404 Highway 4
209-736-4081