Long Barn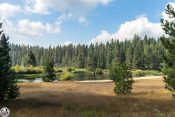 Long Barn got its name from a long barn built there in the gold rush days. Miners crossing Sonora Pass between Sonora and Bodie would house their animals in the barn for shelter from the cold winter. Long Barn summers are cool because of the elevation but on an average day it is 75 degrees. Winter is guaranteed snow and below freezing temperatures. The town is 19 miles East of Sonora on Highway 108 above Twain Harte at an elevation of 4,960 feet. Our Map of Long Barn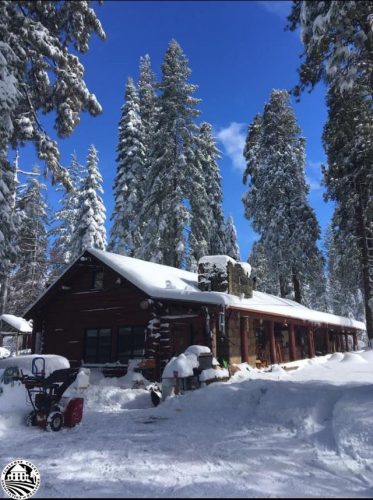 The "Long Barn" is long gone but the name belongs to the town with a population of 674. In 1925 rancher Warren Beal built Long Barn so people driving over Sonora Pass could stop for food and lodging. Long Barn not only offers a place to stay that is rich in history, it also has the only ice skating rink in the area. Learn all about it in the Family Fun section of the recreation guide. Just up the hill past the town of Cold Springs (population 100) is Pinecrest Lake offering not only camping, picnic areas, swimming and boating but Pinecrest Theater as well. The outdoor summer only venue shows mostly children's films just after the sun goes down.
The first documented immigrant traverse of Sonora Pass appears to have been in the late summer of 1852 by a wagon train known as the Clark-Skidmore Company. Sonora and Columbia merchants promoted the route to California-bound immigrants, who quickly found out how difficult a route it was.
With the discovery of deposits and development of silver and gold mines beginning in the 1860s, both sides of the pass pushed for development of the road. Surveying for a road through Sonora Pass began in 1863 and the road was in use by 1865. For more about other gold finds see the rock hounding section in the recreation guide.
Long Barn Zip Code: 95335
US Post Office Long Barn –
25955 Long Barn Drive
209-586-5283