Jamestown Museum
Hours: Vary depending on volunteers' availability
18226 Main St.
Jamestown, CA 95327
Website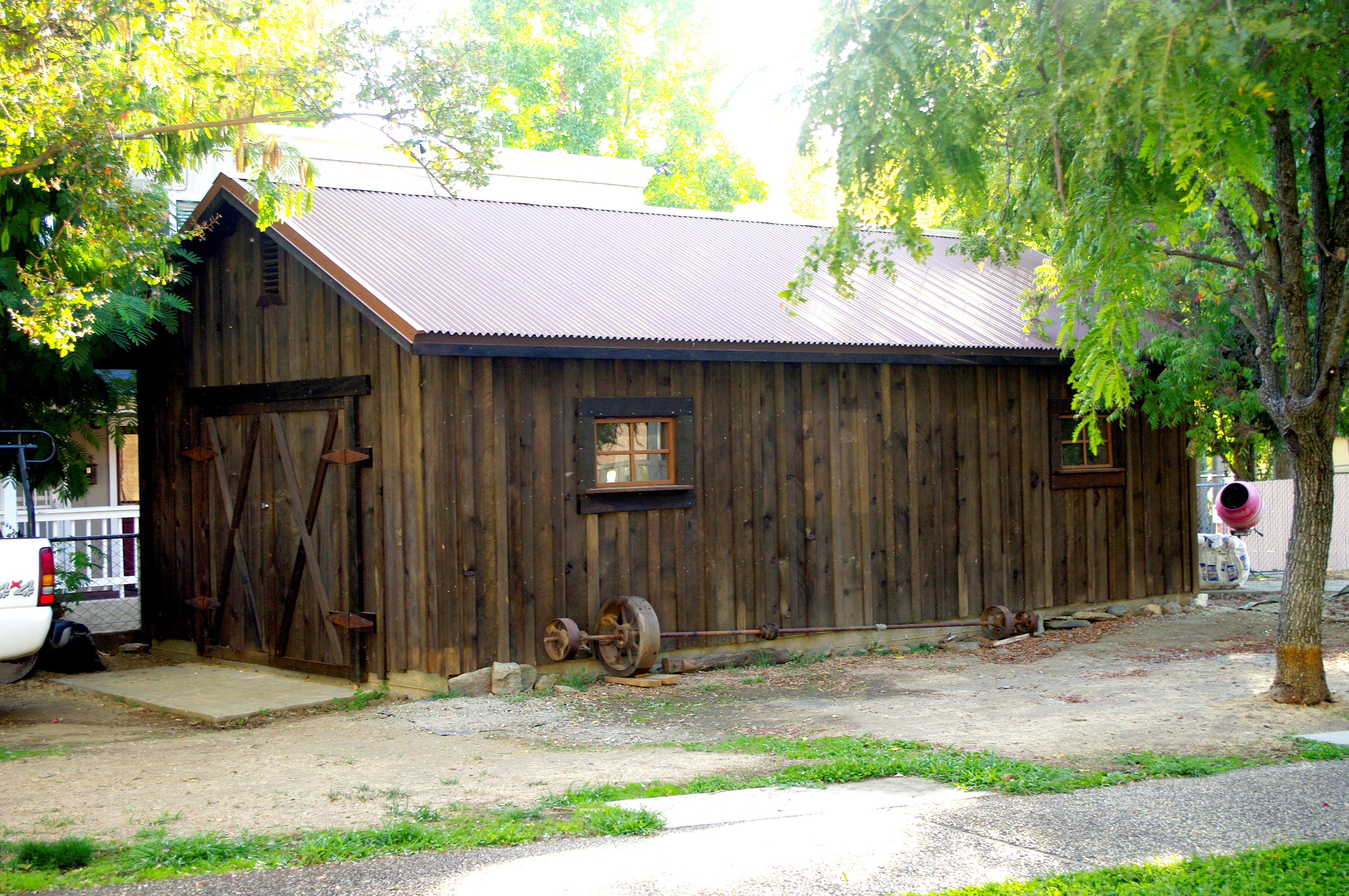 The museum building is an exact replica of the Rocca blacksmithy used by the family and local ranchers and is located at Jamestown's Rocca Park and Gazebo. A working line of belt-driven 1870's shop equipment from Rocca ranch off Algerine Road is located next to the original gasoline engine sold through a 1870 Sears Roebuck catalog. The shop housed tools and machinery that were considered unusual and on the leading edge for the time. The refurbished tools now run on a hidden electric motor.
History of Jamestown Museum
John Viglienzoni, great-grandson of family patriarch Giovanni Rocca, inspired the museum project with his desire to preserve the shop's history by salvaging and donating the wood siding and original equipment. Rocca was an Italian immigrant who arrived in Jamestown at age nine, he initially worked a mining claim on Woods Creek with his father Lazaro and later opened a local mercantile store. After acquiring the Algerine property, he built a home there before 1875 whose ground floor was used as a saloon, stage stop and grocery. As he accrued more acreage, his family expanded into other local industries as they cultivated fruits, vegetables, a vineyard and grain fields also raising livestock.
Project managed by Jim Gormely
If you want to stay in the Mother Lode take a look our list of places to stay.
Planning a wedding, conference or other event? Take a look our list of places to host your event.
Tell us about your experience at this place! Contact Us