Wineries
Don't confuse Sonora with Sonoma near Napa Valley, but the Mother Lode is home to award-winning wines. Many are highly acclaimed by wine connoisseurs and enthusiasts nationwide. The flavor is influenced by a climate and soil chemistry are similar to the Napa and Bordeaux regions with long and warm summer days and cool nights.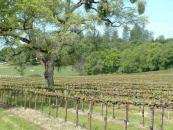 Mother Lode vineyards are nestled in the peaceful surroundings of the Sierra Foothills. At several vineyards you can sip on wine as you take in the sweeping splendor of the view of the rolling hills accented with lava rocks.
If you are looking for something to eat, visit our Dining Guide with reviews and menus of local restaurants.
448 Main Street C,
Murphys, CA 95247
(209) 728-2314 Phone
Black Sheep Winery opened in 1984, featuring small releases of wine handcrafted from high quality grapes grown in Calaveras, and Amador Counties. Tasting Room located at 221 Main Street, Murphys, near Alchemy is Open from Noon to 5 p.m. Monday thru Saturday and Sunday Noon to 4:30 p.m.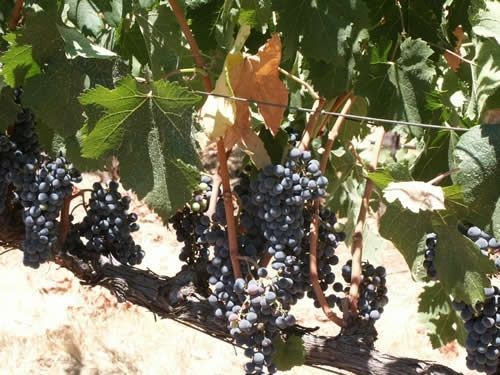 221 Main Street
Murphys, CA 95247
(209) 728-2157 Phone
Black Sheep Winery opened in 1984, featuring small releases of wine handcrafted from high quality grapes grown in Calaveras, and Amador Counties. Tasting Room located at 221 Main Street, Murphys, near Alchemy is Open from 11 a.m. to 5 p.m. Friday thru Tuesday.
457 South Algiers Street
Murphys, CA 95247
Bodega del Sur is a family venture producing wines with a Latin Flair. The culmination of a dream of Evelyn and Victor Reyes-Umana after visiting many wine regions in the world.
3353 East Highway 4
Murphys, CA 95247
209-728-9893 Phone
Since 1993 they have produced red wine from their seven acre vineyards. They also host summer concerts, theater performances, weddings, and other events. The tasting room is open Friday, Saturday, and Sunday from noon to 6 p.m.
454 Main Street
Murphys, CA 95247
(209) 728-9750 Phone
Broll Mountain Vineyards produces estate bottled Syrah, Merlot and Cabernet Sauvignon from their Murphys vineyards. The tasting room is open Noon to 5pm, daily.
1969 Highway 4,
Vallecito, CA 95251
(209) 736-6500 Phone
Located in the Esmeralda Valley in Calaveras County, the vineyard boasts 14 varietals of grapes planted on 65 acres including Sauvignon Blanc, Chardonnay, Semillon, Cabernet Sauvignon, Merlot, Zinfandel, Syrah, Brunello Sangiovese and six Portuguese varietals. The Tasting Room open from 11am – 4pm.
3210 Main Street
Vallecito, CA 95229
(209) 736-2305 Phone
Coppermine Winery specializes in Bordeaux varietal wines made from our winemaker's favorite selected vineyards in the Sierra Foothills. Varietal wines are made using artisan winemaking approaches including native yeast fermentation and the use of the finest French oak barrels. Tasting Room Hours: Friday – Sunday 11AM – 5PM
415 Main St.
Murphys, CA 95247
(209) 728-8487 Phone
Besides Zinfandel, Merlot, Syrah and Sangiovese, Domaine Becquet produces olive oil and honey in the tradition of Provence.
380 Main Street, Suite 5
Murphys, CA 95247
(209) 728-2700 Phone
Wednesday to Sunday Noon – 5pm. Since 1999, Frog's Tooth Vineyards and Winery has been growing, crafting, pouring, and sharing our hand crafted small batch wines from the Sierra Foothills. They have been pouring wines in Murphys since 2007.
219 Main Street
Murphys, CA 95247
(209) 736-4766 Phone
Established in 2010, with the winemaking services of John Gibson, a veteran Napa Valley style wine producer and his wife Ann, the General Manager David Webster, and his wife Helen are all partners in the winery, utilizing their own talents and backgrounds to create something truly special in the Sierra Foothills.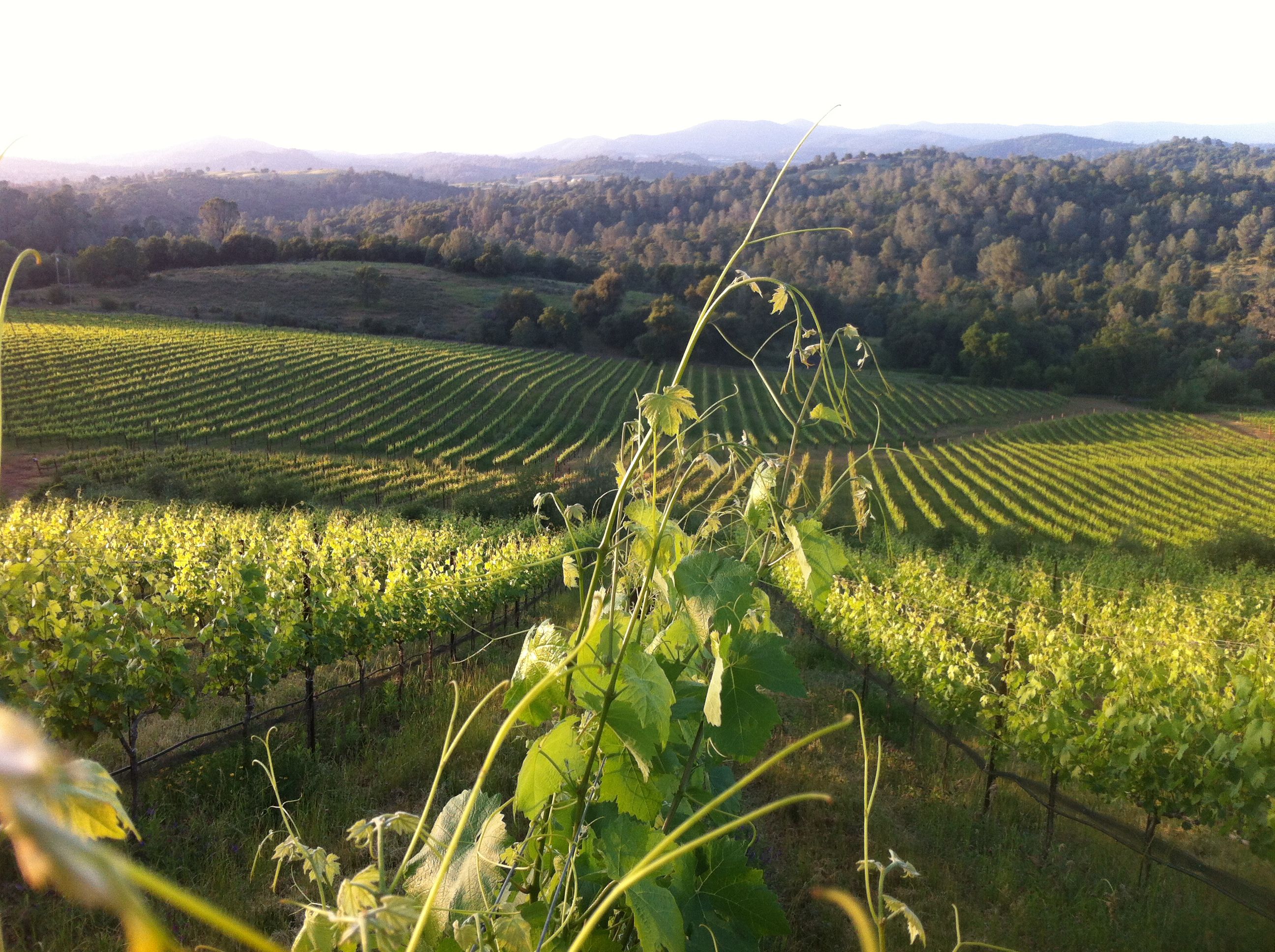 12581 Algerine Road
Jamestown, CA 95327
(209) 984-1500 Phone
Gianelli Vineyards & Winery not only stands as a testament to the past, but also as a wonderful example of the successful balance that can be achieved between old world traditions and modern day innovation. In 2003 the first vineyards were planted, and today the Gianelli Vineyards boasts a total of 18 different estate grown varietals. From Vermentino to Fiano, Primitivo to Agliancio, the vineyard has varietals that are not only uncommon in the United States, but some have never been produced before outside of Italy.
425 main Street
Murphys, CA 95247
(209) 605-7111 Phone
Owner and winemaker Matthew Hatcher is assisted by his brother/partner, Sewell Hatcher and assistant winemaker Scotty Hancock. Hatcher Winery is located in the Sierra Foothills with the winery and tasting room in Murphys, and estate vineyards in Angels Camp and Vallecito.
350- A Main Street
Murphys, CA 95247
(209) 728-9999 Phone
Hovey Winery was started in 2008 with the trailblazing effort of our founder and winemaker, Chuck Hovey, a pioneer in Sierra Foothill wine making. The Hovey Winery Tasting Room is located in the beautiful, historic setting of the 1850 Albert Michelson house in downtown Murphys.
1154 Pennsylvania Gulch Road
Murphys, CA 95247
(209) 728-8514 Phone
The Bauer Family owns Indian Rock Vineyards is comprised of approximately 50 acres of premium vines, including 18 different varietals, making it one of the most diverse vineyards in the area. The several natural springs that allow them to maintain two large ponds that feed into Coyote Creek which runs through the southern border of the property.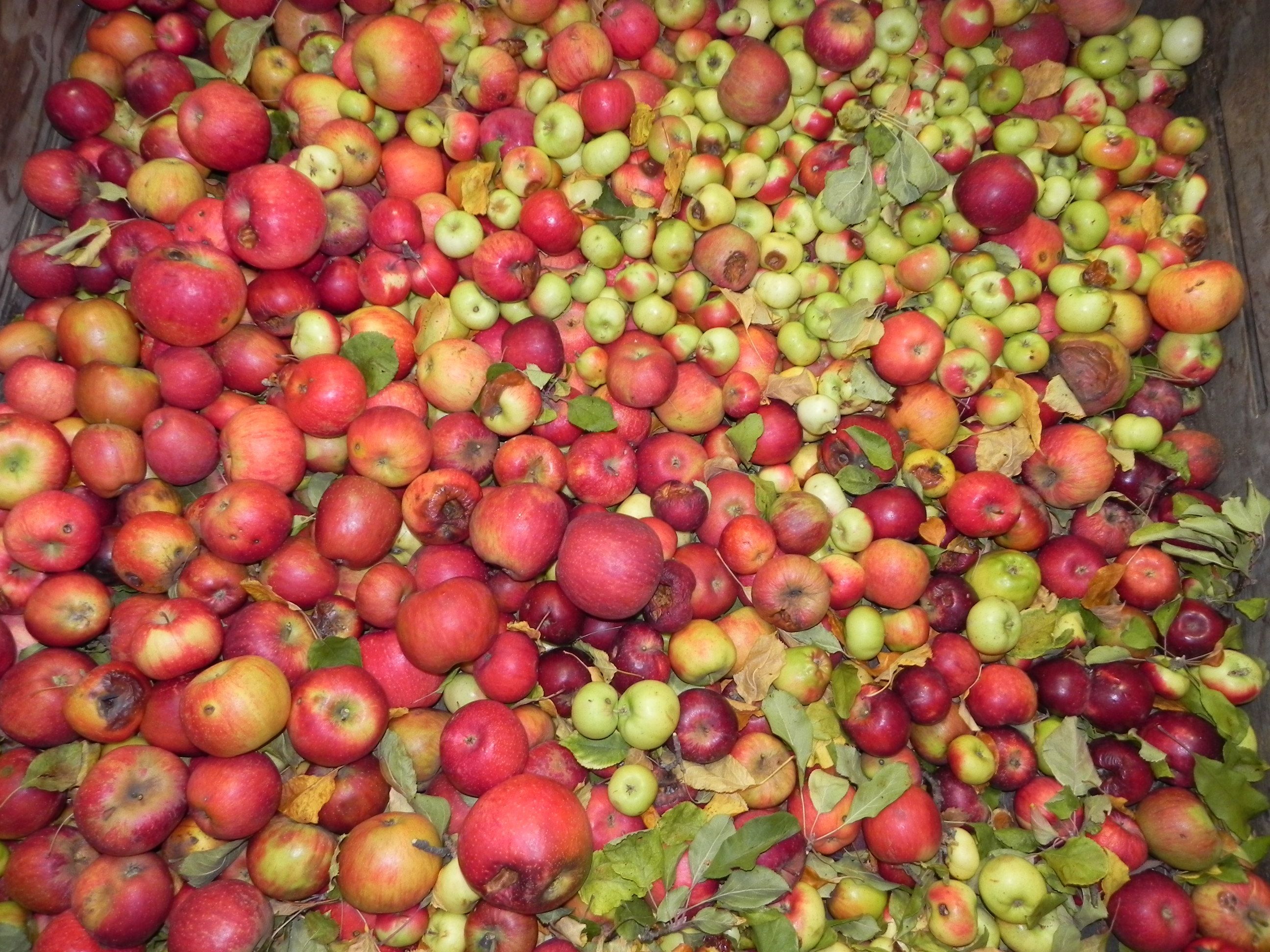 14679 Summers Ln
Sonora, CA 95370
(209) 533-9463 Phone
160 acres preserve and apple orchard that makes hand-crafted hard cider, apple brandy aged in oak barrels, and fruit-infused vodka. Tours of the distillery are available on weekends only.
Monday – Wednesday: 10:00 – 4:00 Thursday – Sunday: 10:00 – 5:00
Columbia Basecamp & Events
22004 Parrots Ferry Rd
Sonora, CA 95370
(800) 750-5919 Phone
From the cherished vines of Tuolumne County's golden foothills, luscious grapes are gathered at their peak and crafted by the hands of master winemakers. Limited and private, processed with old world passion and new world innovation. New Taproom (beer) and the tasting room has food as well. Open Thursday and Friday 12-7, Saturday 12-6, Sunday 12-5
2849 Highway 4
Vallecito, CA, 95251
(209) 736-1299 Phone
Irish Vineyards is family owned and operated. Only small lots of the finest, most flavorful grapes are used, blended to perfection. The 1867 historical home adds to the ambiance and charm of the winery.
1894 Six Mile Road
Murphys, CA 95247
(209) 728-1251 Phone
The Sierra Foothill's premier winery and entertainment complex offers complimentary tours and wine tasting. Tours feature an aging cavern, landscaped gardens and an amphitheater. For more information visit Ironstone Vineyards in the destination guide.
425 A Main Street
Murphys, CA 95247
(209) 728-2441 Phone
Lavender Ridge Vineyard specializes solely in Rhone varietal wines from Calaveras County and the Sierra Foothills. Also enjoy organic olive oil and lavender bouquets from the Lavender Ridge estate. Open daily from 11-5pm, Friday & Saturday until 6pm
276 Main Street
Murphys, CA 95247
(209) 728-1658 Phone
Located in the heart of historic Murphys. A unique winery dedicated to a very limited production of premium Cabernet Sauvignon, Merlot and Zinfandel.
403 Main Street
Murphys, CA 95247
(209) 728-9817 Phone
Newsome-Harlow is undeterred in our goal of blending science, experience and art, much like the best of wines.
2849 Batten Road Vallecito (Winery)
458 Main Street (Tasting Room)
Murphys, CA 95257
(209) 728-0148 Phone
(209) 728-3485 Tasting Room Phone
Stevenot, established in 1978, is a boutique winery offering wines from Chardonnay and Sauvignon Blanc to Tempranillo, Cabernet Sauvignon, Petite Sirah, Zinfandel, Merlot, Barbera, and Danza Roja. Each taste exemplifies Stevenot's rich history, excellent foothill climate and local vineyards.
4280 Red Hill Road (Red Hill Road at Highway 4)
Mailing: P.O. Box 2385
Murphys, CA 95247
(209) 736-9080 Phone
Twisted Oak Winery is a vineyard with a wry sense of humor. You can sample their wines like Syrah, Tempranillo, and Viognier the the Wisteria House Tasting Room open Thursday thru Sunday 10:30 a.m. to 5:30 p.m. in Murphys. 350 Main, with a white picket fence. Picknickers welcome! Facilities available for small to medium-sized events, see our events page for more information.
435 Main Street
Murphys, CA 95247
(209) 728-8229 Phone
The Tanner Family has lived and worked in the Sierra Foothills since the mid 1800s. Their handcrafted, estate grown, small production wines of Cabernet Sauvignon, Carignane, Barbera, Mourvèdre, Syrah, Petite Sirah, Petit Verdot, Vermentino, Viognier, Rosé and several blends come from their 32-acre vineyard in Vallecito close to Murphys.
If you want to stay in the Mother Lode take a look our list of places to stay.
Planning a wedding, conference or other event? Take a look our list of places to host your event.
Tell us about your experience at this place! Contact Us