New Melones Lake Visitors Center & Museum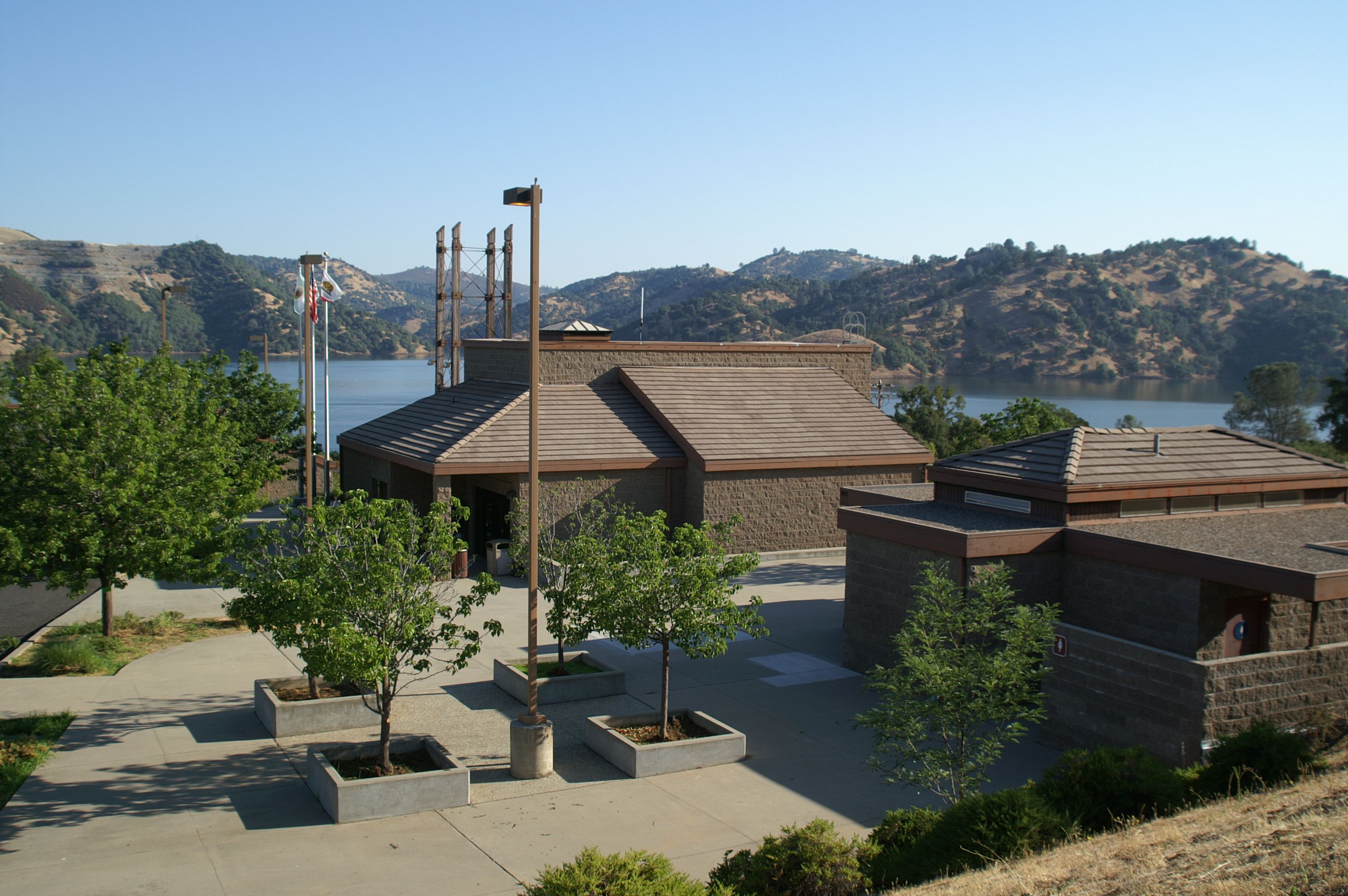 New Melones Lake Visitor Center and Museum were completed as a part of the New Melones project in 1992. The modern displays and exhibits are about the area's geologic past, Mi-Wok Indian and early human history, the California Gold Rush, mining techniques, ranching, the town of Robinson Ferry, natural history, and the New Melones project itself. Highly recommended are the guided history and nature walks that rangers conduct.
There is more information about New Melones Lake here.
Hours: Open year round Wednesday through Sunday, 10am – 4pm, and closed Mondays and Tuesdays
6850 Stud Horse Flat Road
Sonora, CA 95370
209-536-9543
Website
Heritage Museum
Heritage Museum details
Angels Camp Museum
Angels Camp Museum Museum details
Gateway Museum
Gateway Museum Gateway Museum details
Yosemite National Park Museum

Jamestown Museum
Jamestown Museum details
Murphys Old Timers Museum
Murphys Old Timers Museum details
New Melones Lake Visitors Center
New Melones Lake Visitors Center
Calaveras Historical Museum
Calaveras Historical Museum details
Railtown
Railtown Museum Details
Sierra Nevada Logging Museum
Sierra Nevada Logging Museum Details
Sonora Fire Museum
Sonora Fire Museum Details
Tuolumne City Memorial Museum
Tuolumne City Memorial Museum Details
Tuolumne County Museum & History Center
Tuolumne County Museum Details
Veterans Memorial Hall & Military Museum
Tuolumne County Museum Details
If you want to stay in the Mother Lode take a look our list of places to stay.
Planning a wedding, conference or other event? Take a look our list of places to host your event.
Tell us about your experience at this place! Send an email to the Destination Guide Administrator. If you would like to advertise with us, please e-mail our sales department or give us a call at (209) 533-1450. To see a gallery of our current advertisers click here.