Traffic Stop Nets Drug Bust In Front Of Elementary School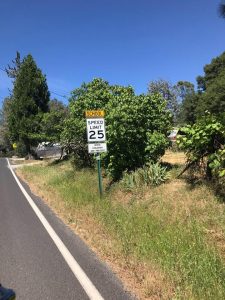 Drug bust during traffic stop in front of Soulsbyville Elementary School

View Photos
Soulsbyvile, CA — Two men and a woman were arrested after a search of them and their vehicle turned up drugs.
A speeding GMC Yukon caught the eye of a Tuolumne County Sheriff's Deputy who pulled the SUV over in front of Soulsbyville Elementary School on Thursday afternoon. Behind the wheel was 33-year-old Jesse Taylor and the passengers included 33-year-old Juston Souza and 23-year-old Tiffany Morris, who is on probation in Tuolumne County. That allowed for a search, which discovered drug paraphernalia, pills, methamphetamine and evidence related to drug sales. Morris was found to have a bag filled with more than six grams of meth, a smoking pipe and a hypodermic needle.
All three suspects were charged with possession of a controlled substance. Morris faced additional charges for having a controlled substance paraphernalia, possession of a controlled substance for sale and several probation violations. Morris has two earlier arrests; one in 2015 for a Sonora church burglary and last year where she was jailed for burglary, theft and drug charges.
Taylor has also had several run-ins with the law dating back to 2005 for resisting arrest. His was most recently detained last year for a drug bust after being pulled over in the same vehicle. That stop netted nearly 24 grams of methamphetamine.