22 Year-Old Sentenced To 6 Years In Prison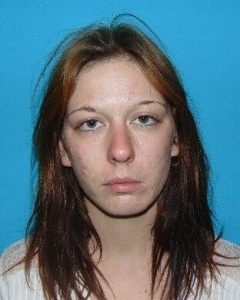 Chelsey Hogue

View Photos
Sonora, CA – Tuolumne County District Attorney, Laura Krieg, has announced the sentence for Chelsey Houge. Houge, 22, a transient, pleaded guilty to crimes that included assault with a deadly weapon, escape from arrest, first degree residential burglary, and transportation of methamphetamine on December 19, 2016. Prior to May of 2016, the defendant had no criminal history record.
Hogue was sentenced to six years in State Prison by Judge Donald Segerstrom for three separate incidents involving Hogue.  Deputy District Attorney Stephanie Novelli prosecuted the cases.
The first incident occurred on May 3, 2016, when the defendant was contacted by Tuolumne County Deputy Sheriffs while she was asleep behind the driver's wheel of a vehicle. A search of the vehicle revealed 31 grams of methamphetamine, a meth pipe, and packaging materials. The defendant plead guilty to possessing the methamphetamine with the intent to sell it. Details on the arrest are here.
On September 20, 2016, Houge attempted to steal items from a store in Groveland. The defendant left the store after being confronted but left her bag. She returned after a short time to retrieve the bag but the owner and a friend refused to give the bag back as it had stolen items hidden in it and the authorities had been called. The defendant took out a knife, threatened to stab the store owner's friend and attempted to assault the owner with the knife. The store owner's friend was able to subdue the defendant. When Tuolumne County Sheriff's Deputy Eric Worthington arrived, he arrested the defendant and secured her in the back of his patrol vehicle. When Deputy Worthington went inside to provide the victim's with information regarding their rights; the defendant was able to escape from the locked vehicle and fled the scene as reported here.
On October 6, 2016, Hogue along with Nicholas Scialabba were found with stolen items in their possession outside of a residence. A window screen of the residence had been pried off, and the garage door was open. Tuolumne County Deputy Sheriffs' noticed that Mr. Scialabba was walking from the residence with his arms full of items towards where Hogue sat with many other items later found to be stolen. Details of that arrest involving the help of K9 "Beau" were reported here.