Funeral And More Details About Deceased Pilot LeRoy Del Don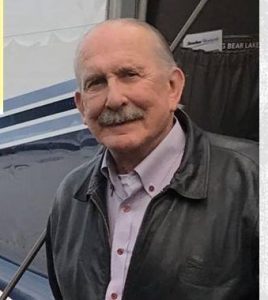 Leroy Del Don Jr.

View Photos
Angels Camp, CA– Calaveras County Coroner Kevin Raggio has confirmed the identity of the body recovered from a Calavaras plane crash site on Tuesday as LeRoy Del Don, Jr.
Raggio states that his cause of death was "multiple extreme blunt force injuries due to an aircraft accident," and not a heart attack or medical event prior to the crash.
Raggio also shared that a public service will be held for Del Don at the Skytrek Aviation office at the Modesto Airport, 825 Airport Way. The service is scheduled to take place on June 24th from 4 to 8pm.
As reported here, LeRoy Del Don went missing Friday while flying from the Patterson area to Columbia Airport. Del Don, a flight instructor, who has been flying for over 40 years, had no known medical issues.  The National Transportation Safety Board was at the scene of the crash yesterday but has not yet responded to requests for information.
Del Don was flying his personal plane, a twin engine Beechcraft Baron 55. He has flown into Columbia Airport where he has a hangar, several times in the past. His wife became concerned when Del Don did not meet her in Pinecrest as planned. Del Don's plane was found Tuesday after an extensive search about one mile south of the last known radar point in a steep and densely wooded area. Sheriff's officials reported the plane appeared to have collided with one or more trees before coming to rest on a steep hillside.