Update: Plane Crash Site Found In Calaveras County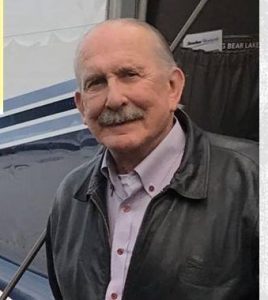 Leroy Del Don Jr.

View Photos
Update at 7:15 p.m.:  Calaveras County Sheriff's Officials have confirmed that around noon on Tuesday a search team reported finding possible aircraft debris, which led to the discovery of a crash site and aircraft about one mile south of the last known radar point of missing pilot LeRoy Del Don. It was in a steep and densely wooded area. Sheriff's officials report that the plane appeared to have collided with one or more trees before coming to rest on a steep hillside. The body of one person was found in the wreckage.
Sheriff's officials provide these details and statement related to the crash:
"Due to the condition of the wreckage, neither the aircraft nor occupant was positively identified as being the missing Beechcraft and Pilot LeRoy Del Don. However, circumstantial evidence indicated that the wreckage was that of the missing Beechcraft.
Investigators will remain on scene throughout the night and will work with National Transportation Safety Board upon their arrival tomorrow. This Board investigates major incidents involving aircraft.
Our condolences are with LeRoy Del Don's family and friends.
We would like to thank the following Agencies involved in this massive search effort; Contra Costa, Alameda, Tuolumne, Amador, Placer, Mariposa, San Mateo, Santa Clara, San Mateo, Marin, and Solano County Sheriff's Offices. As well as the Bay Area Mountain Rescue Unit, California Highway Patrol, Civil Air Patrol, California National Guard, Airforce Rescue and Coordination Center, and the California State Office of Emergency Services."
Update at 4:30 p.m.: Calaveras County Sheriff's officials are making a request of public to stay clear of the search area for missing pilot Leroy Del Don Jr. and his twin engine airplane. For the safety of all involved in the search and rescue efforts that citizens keep their drone out of the area stating that if drones are in the area all other aircraft involved in the search will have to be grounded.
Original post at 10:40 a.m.: Mountain Ranch, CA — A multi-agency search continues east of Mountain Ranch for missing pilot Leroy Del Don Jr. and his twin engine airplane.
The Calaveras County Sheriff's Office reports that other agencies assisting in the effort include the Tuolumne County Sheriff's Office, Alameda County Sheriff's Office and Contra Costa County Sheriff's Office. Around 35 people are involved.
The Calaveras County Sheriff's Office reports that progress has been slow due to the difficult terrain and heavy brush. The California National Guard is also providing two helicopters that are being used to transport teams to the search areas and provide an aerial view.
The Civil Air Patrol also conducted a search of the immediate and outlying area using imaging and detection finding equipment.
Anyone with information on Del Don should call the Calaveras County Sheriff's Office at 209-754-6500. He never arrived at Columbia Airport after departing from Patterson.