Calaveras Supes To Discuss Sheriff, New Water Permits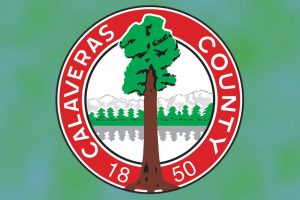 Calaveras County Seal

View Photos
San Andreas, CA — As part of next week's robust agenda, the Calaveras supervisors anticipate spending at least an hour pondering how to fill the sheriff's vacancy.
According to the meeting documents, Board Chair Cliff Edson directed that the discussion be slated so that the board can decide whether it is ready to proceed, as required by law, in making a formal appointment pending the next general election, or calling for a special election.
As previously reported, following last fall's sudden, tragic loss of Sheriff Gary Kuntz, 63, due to a heart attack (his life remembered, here), the board chose to take no action for 90 days. Since then, Bureau of Operations Capt. Jim Macedo, the chief deputy next in line of authority has discharged the sheriff's duties. This arrangement will remain in place until the supervisors either appoint someone else or an election process is completed.
Among other regular agenda items, the board will consider accepting as complete all road improvements for the Olive Orchard Estates subdivision in Rancho Calaveras, effectively waiving certain offsite improvements such as the building of left turn lanes on Highway 26 at the intersection of Olive Orchard Road and Garner Place. As previously reported, a residents' appeal took exception to the planning board's decision to approve the move.  The board will also hear and receive the county's Fish & Game Commission annual report.
On its consent agenda, the supervisors will adopt a resolution supporting the Calaveras Public Utility District's (CPUD) efforts to lift the building moratorium imposed back in October of 2014 by the State Water Resources Control Board (WRCB), after WRCB deemed that the water supply source was not "reliable." On Dec. 15, WRCB amended its compliance order, requiring CPUD to make 36-month, temporary service available to 55 connections serving FEMA modular housing units for Butte Fire survivors.
Other consent items include continuing local states of emergency relating to the Butte Fire and pervasive tree mortality issues.
Following an 8:30 a.m. closed session, the meeting will begin a 9 on Tuesday in the supervisors chambers at the government center (891 Mountain Ranch Road).