Update: Fatal Motorcycle Crash In Tuolumne County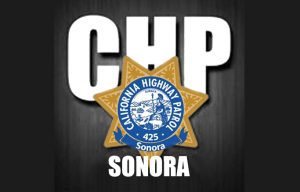 CHP-Sonora-Unit-logo

View Photo
Update at 4:15pm: The CHP has identified the woman killed in an early morning motorcycle crash that resulted in a DUI arrest.
Officials say the deceased is 22-year-old Mary Suess of Sonora, notably the 2017 Mother Lode Round-Up Queen, as reported here. The tragic incident occurred in the early hours Sunday and resulted in a DUI arrest of the rider, 22-year-old Gavin Daniel Rodgers.
Original Post at 12:42pm: Sonora, CA — The CHP reports that an early Sunday morning motorcycle crash resulted in a DUI arrest and a fatality.
Officials say that 22-year-old Gavin Daniel Rodgers of Sonora was riding 1993 Harley Davidson northbound on Longeway Road when he allegedly traveled through a stop sign and onto Phoenix Lake Road. He lost control going into a curve and both he and his passenger were ejected from the motorcycle. The passenger, an unidentified 22-year-old woman from Sonora, was tragically killed in the crash. Rodgers suffered minor injuries. The CHP reports that the passenger was the only one of the two wearing a helmet. Rodgers was arrested for DUI and booked into Tuolumne County Jail.
The CHP adds that the collision is under investigation and the passenger's identity is being withheld pending family notification.
MML Team Tori James and BJ Hansen contributed to this story.