Criticism Poured On Proposed State Drinking Water Bill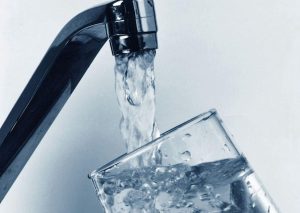 Water From The Faucet

View Photo
Sacramento, CA — A bill that would spend up to $130 million a year to improve drinking water has been approved by the California state Assembly.
Pointing out that about a million people in California do not have access to clean drinking water, Governor Gavin Newsom had proposed a tax on residential water bills to fix the problem, which was soundly rejected by lawmakers. A compromise was reached between legislative leaders and Newsom last week involving taking some money out of a fund used to improve air quality and using it instead for drinking water.
That has some environmental groups crying foul and claiming that it is inappropriate to use the money this way. But the bill's author, Central Coast Senator Bill Monning, argues it is an appropriate use because climate change impacts water quality.
The state Assembly approved the proposal on Friday (July 6) by a vote of 67-0. It now moves onto the state Senate and if passed their onto the governor's desk for final approval.