State Agencies Report On Voluntary Agreements In Process To Water Board Plan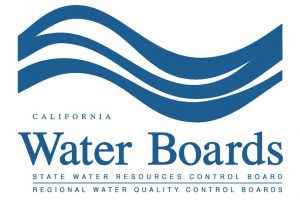 California Water Board

View Photo
Sacramento, CA – Behind the scenes, state environmental officials seem to be making progress on alternatives to water regulators' impending plans many describe as a massive "water grab."
This week, California Secretary of Environmental Protection Jared Blumenfeld and Secretary for Natural Resources Wade Crawfoot jointly issued a status report to stakeholder groups. It details how their agencies are helping to collaboratively develop voluntary agreements (VAs) for implementing the State Water Resources Control Board's updated water quality objectives for the Sacramento and San Joaquin rivers, their tributaries, and the Sacramento-San Joaquin Delta.
The secretaries say that the effort has been ongoing since Gov. Gavin Newsom took office in January and is advancing and evaluating initial VAs that Water Board received from stakeholders back in December. These are being developed as an alternative mechanism to provide reasonable protection of native fish, wildlife and other beneficial uses as required by law and identified in the board's update to the Bay-Delta Water Quality Control Plan.
The VAs seek to improve conditions for native fish and wildlife through targeted river flows and a suite of habitat-enhancing projects that also balance the needs of the other identified beneficial uses, which include municipal, domestic and agricultural water supplies, recreation, and navigation.
As reported here, on Dec. 12, the Water Board decided to go ahead with approving phase 1 of its plan, calling for greatly increased unimpaired flows along area rivers.
Voluntary Agreements Vs. Lawsuits? 
While environmentalists supported it, many other stakeholder groups, including water suppliers and government officials upstream hotly contested the decision. By early January, lawsuits began to fly, including one by Tri-Dam Partners the Oakdale (OID) and South San Joaquin (SSJID) irrigation districts and other plaintiffs in Tuolumne County Superior Court. Tri-Dam has senior water rights on New Melones and operates Lake Tulloch. Another suit was filed by the Modesto Irrigation District (MID), which includes potential impacts to Lake Don Pedro.
In March, 40-plus stakeholders signed an open letter to the Water Board, requesting that it collaboratively engage in an open and transparent way to reach voluntary agreements. Last month, the Water Board received a federal rebuke after submitting what the EPA called an incomplete water quality plan.
In the memo, the secretaries provided specific deliverables and an anticipated timeline for work through the summer. They also reported on the work scope, which continues to advance through three primary workgroups composed of representatives from the state team, Bureau of Reclamation, water agencies and environmental groups. They state they anticipate by mid-October there will be enough information for potential submission to the Water Board for its analyses. Plans are to also send a scientific basis report for independent peer review that should complete by next spring, after which it will also be sent to the board.
MID spokesperson Melissa Williams shares with Clarke Broadcasting that the district is greatly heartened by the secretaries' memo, which publicly demonstrates that substantial progress is being made in advancing the VAs. "We believe that the agreements' integrated river flow and non-flow measures will provide vitality and viability for our fisheries and water security and reliability for our customers and communities for years to come," she adds.
She continues, "We appreciate the Administration's unwavering support and leadership in this collective effort and look forward to continued momentum towards implementation. MID and TID remain committed to advancing the voluntary agreements and continue to stay actively involved in the stakeholder meetings."