EPA Issues Letter Rejecting Water Board Plan Submission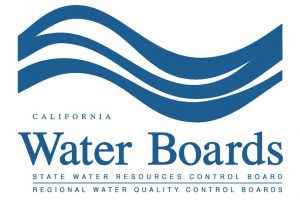 California Water Board

View Photo
Sacramento, CA — California water regulators received a federal rebuke this week over an incomplete water quality plan submission.
Feeling the irony, Tri-Dam Project partners, the Oakdale (OID) and South San Joaquin (SSJID) irrigation districts, which hold senior water rights on the Stanislaus River and are among over two dozen agencies suing the State Water Resources Control Board, were quick to comment.
"Keep in mind that the federal EPA approves all states' water quality control plans under the Clean Water Act, so every state has to prepare one," states OID General Manager Steve Knell. In a one-and-a-half-page letter, the EPA indicated the board was lacking in several areas, and called the board out for its water quality plan to raise salinity standards in the delta without the required analysis.
Knell is incredulous that the board's submission to the EPA also amounted to one-and-a-half pages, and included directions for the feds to reference the state website for more information. "For a state agency to be so curt with a federal agency on something that has great potential in our state to cause economic harm, and we believe environmental harm…to just shove this obligation off in a page-and-a-half…to us, it is an unconscionable response," he says, shaking his head. "It does not do justice to the feds' role in reviewing water quality control plans…did they just not care?"
He shares a hope that the EPA will call out the board on the entire plan. "Every water quality control plan has to be protective of all the beneficial uses in the state…there's pages of probably 15 beneficial uses in the State of California that require protection, no matter what you do — and here, the state turns in one element — water quality — and says, 'we're good'."
Continuing, Knell opines, "For now, this is the first shot across the bow by the federal EPA and we will see how the state responds." He shares a hope that the EPA letter further opens up a dialog for a negotiated settlement of all the impending lawsuits. "We want the state to recognize that even the federal government sees deficiencies in its document…a 'do over' and getting it right is much preferred for all of us — as opposed to continuing to push forward a deficient document for implementation that is [otherwise] going to be litigated and mired in lawsuits for a decade or so."