Coroner's Report Reveals Cause Of Toddler's 'Suspicious' Death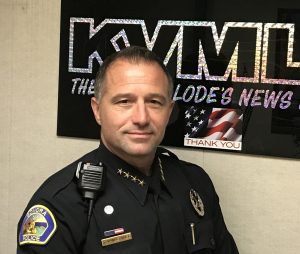 SPD Chief Turu VanderWiel

View Photos
Sonora, CA — Sadly, an official coroner's report has determined the death of a 22-month-old local child was due to blunt injuries.
Sonora Chief Turu VanderWiel contacted Clarke Broadcasting via email late Tuesday night to share that his department had received the results from the Stanislaus County Coroner's Office indicating that was the cause of Koltyn Sparks' death back on Jan. 15.
We reported here last week that the chief was still awaiting the critical case information from the Stanislaus County Coroner, as the boy passed away at UC-Davis Children's Hospital after transport hours earlier from Adventist Health Sonora. The hospital admitted him described possible flu-like symptoms. Officials at both medical centers believed the death to be suspicious in nature and reported it to authorities that night.
Deaths resulting from blunt force trauma are among the most common cases that forensic pathologists encounter. Involved injuries may occur in a variety of ways such as motor vehicle collisions, jumping or falling from heights, or from strikes received from a firm object like a fist or a bat.
The chief tells Clarke Broadcasting in order to maintain the integrity of the investigation, he is not able to release any further details at this time, and that the investigation will now focus on finding out what happened. Along with the Stanislaus Coroner, Sonora Police are working with Tuolumne County District Attorney's Office and Calaveras County Child Welfare Services.