Tuolumne County Extends Hemp Growing Moratorium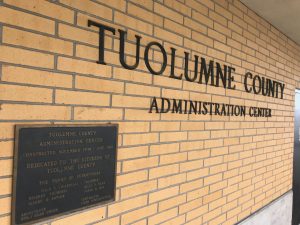 Tuolumne County Administration Building

View Photos
Sonora, CA — Citing a need to receive more direction from the state, the Tuolumne County Supervisors voted to extend its moratorium on commercial hemp cultivation.
Hemp was effectively legalized at the federal level with the passage of the most recent Farm Bill, so local jurisdictions have been scrambling to make plans how to regulate it. Citing the need to learn how the state will react legislatively, the supervisors approved a short-term moratorium last month. Yesterday, with a 4-1 vote, it was extended by an additional 22 months and 15 days, the maximum length allowed.
The supervisors indicated a desire to take the time to draft needed regulations related to hemp growing.
District Three Supervisor Anaiah Kirk stated, "I think people are going to abuse an ordinance and they are going to use it to grow marijuana. We need to make sure that we have everything in place so that we can combat it to the best of our ability."
District Two Supervisor Ryan Campbell was the lone vote in opposition. "You know hemp is legal, and it is our responsibility as public officials to find a way to make it work," he said. "My view is that a ban, or an urgency ordinance, is a rather blunt instrument for this kind of thing." Campbell argued that a moratorium must be for "an immediate threat to public health, safety or welfare," and he doesn't feel that hemp qualifies.
District Four Supervisor John Gray reacted by saying, "In order for us to do our job, this moratorium needs to be in place….we have to have the state with their ducks in order for us to move forward."
Supervisors Sherri Brennan and Karl Rodefer also agreed that they must first have state direction, and without it, there was "no choice" but to pass the moratorium. It required a 4/5 vote to gain approval.