Negotiations Over 'Water Grab' May Continue Into 'Eleventh Hour'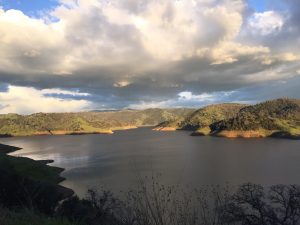 New Melones

View Photos
Sacramento, CA — Closed door talks with input from California's current governor and governor-elect are ongoing ahead of a looming Water Board decision this week.
As reported here, amid widespread stakeholder concerns, Governor Jerry Brown and Governor-elect Gavin Newsom last month asked that the board postpone until Dec. 12 a vote on its long proposed plan that would require an increase in unimpaired river flows to 40 percent through the Lower San Joaquin River and its tributaries for the supposed benefit of protecting delta fish. Among the far-reaching consequences of what is being widely described as a major "water grab" are heavy impacts upstream, including locally to New Melones reservoir, which would be largely rendered useless for recreation.
In a letter to Board Chair Felicia Marcus, the pair noted that voluntary agreements between the board and the various stakeholders would be vastly preferable to lengthy administrative processes and lawsuits that would otherwise inevitably ensue if the board pushed the plan through. They additionally volunteered to personally involve themselves in negotiations with the goal of finding "a less contentious, more durable outcome."
The board's agenda along with some new draft documents have been released ahead of this week's sessions. While skimming them might make it appear that the board could propose including water service providers and other stakeholders onto a consulting committee and also consider including some locally gathered science in making determinations for fish flows, at least one regional water manager noted as of last Friday night that he could only wish for more clarity on what may or may not happen at Wednesday's meeting.
"A lot of hard work on both sides have gone into getting to yes but we are not there yet," Oakdale Irrigation District (OID) General Manager Steve Knell stated, noting that he expected negotiations to go to into the eleventh hour and that everyone would continue being on standby, doing whatever necessary to "make things happen."
"Both Governors are engaged in the processes going on and we appreciate their efforts," he added.