Teen Who Perished In Fatal Four-Vehicle Crash ID'd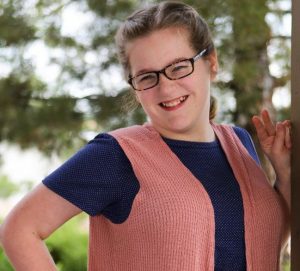 Evelyn McCubbins photo from Mountain Oaks School gofundme Memorial Fund page

View Photos
San Andreas, CA — Calaveras County Coroner's Office officials released the name of the 13-year-old Copperopolis girl who died at the scene of a horrific collision on Highway 49.
As we reported Tuesday here, the accident occurred around  9 a.m. after a Jamestown man heading north on the highway near Fricot City Road swerved into the southbound lane, triggering a multi-vehicle accident that involved three trucks, each containing a solo driver, and a Saturn VUE compact SUV driven by 37-year-old Daniel McCubbins of Copperopolis.
While the drivers of the three trucks received only minor injuries, McCubbins' 13-year-old daughter Evelyn sustained mortal injuries from the crash and died at the scene. He and the other passenger, his 37-year-old wife Jennifer, were both flown to Memorial Medical Center in Modesto for treatment of moderate injuries. All three were wearing seatbelts, according to the CHP.
Officials at Mountain Oaks School in San Andreas, where Evelyn was a student, have established a gofundme campaign to help the family pay for her funeral, ensuing medical bills and other costs. This afternoon, the page indicated that in 23 hours 66 people had donated $4,820 towards the $20,000 goal.
School staff members share that Evelyn's death has been hard on everyone at the school and that plans are also underway to establish a memorial fund for the family at a local bank.