Cause Determined In Back-To-Back Fires In Calaveras County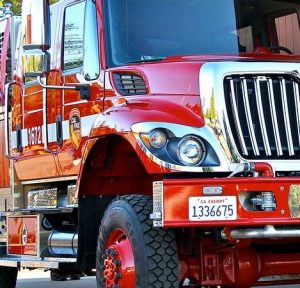 CAL Fire truck

View Photos
Vallecito, CA — CAL Fire reports investigators have uncovered what sparked two vegetation blazes near the Red Hill Transfer Station in Calaveras County on Monday.
The first flames broke out just after 10 a.m. off Highway 4 near the Red Hill Dump located in the 5300 block of Red Hill Road in the Vallecito area, as reported here. CAL Fire spokesperson Lindy Shoff details that the fire was contained at 2.4 acres in about an hour.
Air and ground forces where called out for a second time just before 1 p.m., but this time the flames ignited behind the Red Hill Transfer Station, additional details found here. It was put out quickly at 1.2 acres, according to Shoff, who shares for both fires, "The cause has been determined to be vehicle or equipment based on evidence found at the scenes. A specific type of vehicle or equipment is unknown at this time."
Of note, CAL Fire investigators blamed a tree felling contractor for a tree coming in contact with power lines for the five acre Hunter Fire near Highway 4 below Avery also in Calaveras County later in the afternoon on Monday, as reported here yesterday.