Calaveras Supes Get Some Pushback On TOT Tax Measure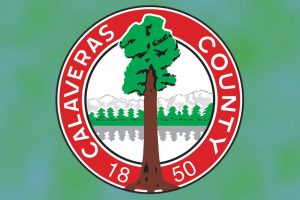 Calaveras County Seal

View Photos
San Andreas, CA – As Calaveras County continues "tourism hotel stay tax" increase ballot measure plans, the supervisors today heard an earful of wide ranging public comments.
As part of the regular agenda the board received a presentation from independent public finances consultant Government Financial Strategies, Inc. that laid out planned project scope. As reported here, the board at its April 10 meeting received a recommendation to work with the company from its ad hoc committee and approve a budget transfer of $23,500 to fund the work.
Per today's presentation, the work would include a background study of the county's transient occupancy tax rate (TOT) along with other jurisdictions as well as parameter development of fund use and financial modeling of revenue potential. The firm also plans to develop options and requirements for voter approval, generate a community survey, and plan an outreach process.
Tourists (Not Locals) Generally Pay TOT 
When the board opened the topic for public comments, it became clear that outreach will be necessary to ensure that voters completely understand why and how TOT taxes are collected.
Among the dozen or so opinions aired, some rejected the idea outright, thinking it would require paying more money out of their own pockets. At least two people offered that if Calaveras maintained its lower than average TOT it might actually attract more visitors.
Others, who understood that the TOT tax is charged to county visitors when they pay for their accommodations and goes to help pay for infrastructure maintenance, emergency services and tourism promotion, opined that there needs to be more public input as to how TOT funds are allocated; some for example suggesting that fire departments should receive a bigger portion.
Cannabis Ban Critics Weigh In 
A few commercial cannabis growers and supporters, clearly upset over the recently enacted ban ordinance, which officially shuts down growers' operations in less than three weeks, bitterly criticized the board for turning down the opportunity to collect $13 million in cannabis grow tax revenues.
After learning that a two percent TOT increase – which would lift it from its current eight percent rate to ten percent – might only bring in an additional $400,000, one grower called the fundraising potential "an absolute joke."
At the conclusion of the public input, District 4 Supervisor Dennis Mills noted that as long as tourism is a county priority, TOT tax revenues are a way to help fund all the agencies such as fire and rescue, law enforcement and tourism marketing. Summing it up, he stated, "[The TOT tax] is basically a 'fee for services' for people who come here on a temporary basis, it take advantage of our infrastructure and the many things that we provide."
Notably, at its April 17 meeting, the City of Angels Council opted to place local sales tax increase measure on the November ballot for the voters to decide that would raise it from 7.25 to 7.75 percent. While there was also consideration of a potential TOT tax boost that would lift the city's current ten percent rate to 12 percent, some council members noted they felt uneasy over pushing for two different measures at once.