Calaveras Supes Considering TOT Tax Increase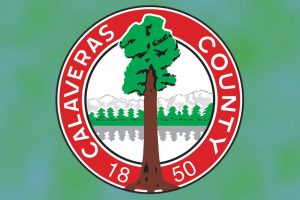 Calaveras County Seal

View Photos
San Andreas, CA – Looking for ways to generate income from the county's tourism trade the Calaveras County supervisors are considering creating a ballot measure seeking to increase the transient occupancy tax (TOT).
At next Tuesday's regular board meeting the board will receive an update from CAO Tim Lutz on a proposed contract with Government Financial Strategies for assistance in bringing the increase to the ballot per the recommendation of an ad hoc committee. If passed by a four-fifths board majority, the resolution will include a budget transfer of $23,500 to fund the work.
Lutz has been pushing for a TOT increase since shortly after he came on board last year. The county's current TOT tax of six percent is among the lowest in the Mother Lode. The tax is tacked on to accommodations purchases like hotel stays and helps pay for the kinds of things impacted by visitors such as road and other infrastructure maintenance and rescue response services. It also funds the local visitors' bureau.
County government officials as well as visitors' bureau and chamber of commerce representatives have been working in tandem with the TOT ad hoc committee since late last year to help frame discussion and recommendations. Among these was to hire a TOT ballot measure campaign consultant in order to establish a clear marketing plan, community outreach, and to conduct surveys as to what rate might be plausible.
Tuesday's meeting will begin at 9 a.m. in the government center's supervisors chambers (891 Mountain Ranch Road) following an 8 o'clock closed session during which the board will confer with legal counsel regarding a pending lawsuit against the county filed by the Calaveras Cannabis Legal Defense Fund and Trevor Wittke over the supervisors' recently enacted cannabis ban on commercial grows.