Community Foundation Dollars Spare Dire Meals On Wheels Cutbacks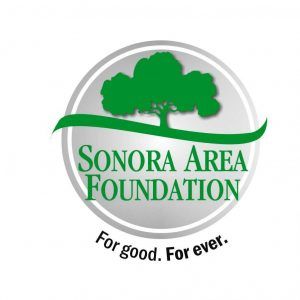 Sonora Area Foundation logo

View Photos
Sonora, CA — A timely infusion of dollars has pumped enough air into a local Meals On Wheels program to keep it rolling without cutting back essential seniors-focused services.
As reported here, despite a record-breaking community fundraising event in late August that netted at least $90,000 for Tuolumne County's Meals On Wheels, due to heavy federal cuts the program was still well over $100,000 short.
This afternoon, Sonora Area Foundation Executive Director Darrell Slocum shared with Clarke Broadcasting that a $60,000 grant was made to fully fund a request from Sierra Senior Providers, Inc., the nonprofit that operates the program. Through its auspices, hot meals are delivered to senior citizens, age 60 or older, who are home-bound, no longer driving, unable to prepare food themselves and without a caregiver to prepare meals. Meals are provided based on need, not income to nearly 500 clients in the county.
Staff and service reductions, including fewer meal deliveries, were implemented by the agency two months ago as a result of federal cuts to the Community Development Block Grant program.
The monies are described as coming both from the foundation's regular competitive award funding pot and from individual donors with established funds at the foundation, such as Twain Harte residents Reb and Susan Silay. "Now that we are finally fully retired, less active in the community and doing more traveling, we are relying more and more on the Sonora Area Foundation to keep us advised of the needs in the community," Reb Silay gratefully notes. "Darrell let us know the details through an email and we were able to authorize a grant from our fund by return email."
According to Slocum, the Comazzi Family, Front Porch, Bill and Flo Griggs, Dierker and Ferro Family, Joe Martin Family, Vanier Family, Pat and Jim Johnson and Don and Elisabeth Weber funds also chipped in support. Sierra Senior Providers continues to accept donations. For details, click here. For more on ways to support this and other nonprofit groups through the Sonora Area Foundation, click here.