Driver ID'd In HWY 108/120 Rollover Crash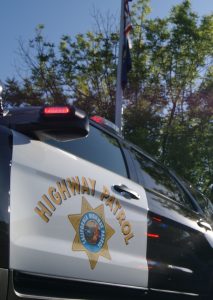 CHP patrol car

View Photos
Knights Ferry, CA — A solo-vehicle rollover crash created stop and go traffic for about an hour on the westbound side of Highway 108/120 on Thursday afternoon.
As earlier reported here, the accident did not block the roadway but one of the westbound lanes had to be shut down for a tow crew to remove the wreckage in the grassy area between the four lanes of the highway. The driver, 51-year-old Lloyd Thibeaux, was heading westbound in a Honda Civic when he fell asleep at the wheel, according to the CHP.  The car went off the roadway near the intersection of Tulloch Road and the CHP reports he over corrected causing the vehicle to overturn and land on its side in the median of the highway.
Thibeaux suffered minor injuries in the crash.