Two Men Arrested For Drugs, Weapons And Theft In Sonora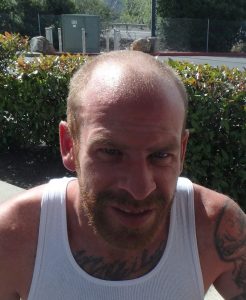 Paul Ryan Bristow

View Photos
Sonora, CA – Two reportedly drunk men were taken into custody for stealing items from the electronics department at the Sonora Walmart store.
A report of two intoxicated males causing a disturbance and trying to steal items came into the Sonora Police Department on Sunday just after midnight.  An officer found one of the men, 33-year-old Ryan Bristow from Eureka, in the parking lot of the store located in the Crossroads Shopping Center off Sanguinetti Road. A search of Bristow turned up a small amount of methamphetamine and stolen merchandise.
The officer found Bristow's accomplice, 30-year-old Manuel Wesley Taylor of Sonora, inside the store in the electronics department. He was also patted down, revealing he had a fixed bladed knife concealed in his waistband as well as stolen products.
During the investigation it was determined that Taylor had furnished Bristow with the meth. Both men were charged with theft. Taylor also faces felony charges related to concealing a dagger and furnishing a controlled substance. Taylor remains behind bars on $15,000 bail. Police say the items the two were taking were chargers for cell phones and hand held video game devices.
As reported here in May, Taylor was arrested for turning off the power numerous times at the County Pit Stop at 342 Stockton Street while it was closed, which caused damage to the electronic system at the business.