Man Arrested For Vandalizing Sonora Business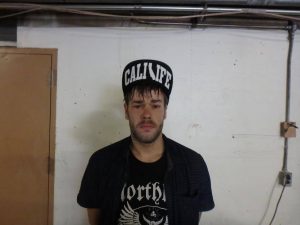 Manuel Wesley Taylor

View Photos
Sonora, CA — A man was arrested for allegedly causing havoc at a Sonora business.
The police department reports that 30-year-old Manuel Wesley Taylor of Sonora was taken into custody after turning off the power numerous times at the County Pit Stop at 342 Stockton Street. It caused damage to the electronic system at the business.
It was reported Wednesday at around 6:50 am. The business owner stated that it caused about $5,000 in damage when combining physical damage and the loss of business. A police department officer identified the suspect as Taylor by reviewing surveillance footage. Taylor was located nearby and taken into custody. The police department reports that the suspect gave a complete confession to the crime.  He was booked into Tuolumne County Jail on $40,000 bail. It is not immediately clear why he was upset at the business.