California Leaders Trying To Move Up Presidential Primary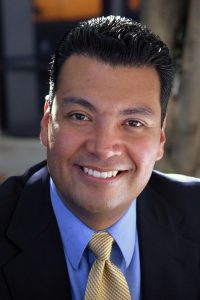 Alex Padilla

View Photos
Sacramento, CA — California's Secretary of State Alex Padilla is backing legislation that calls for moving California's 2020 Presidential Primary to March.
Currently the Presidential Primary is in June, and by that point, it is often already known who the Republican and Democratic candidates will be in November. By moving it to the third Tuesday in March, it would make it the third contest, behind only Iowa and New Hampshire. SB 568, introduced by Democratic Senator Ricardo Lara, also authorizes the Governor to move it up even further if other states move up their primary elections.
Padilla says, "A state as populous and diverse as California should not be an afterthought.  Moving up the California primary in 2020 makes sense and will give California voters a more significant role. By holding our primary earlier, we will ensure that issues important to Californians are prioritized by presidential candidates from all political parties."
California moved up its Presidential Primary to February in 2008, but it was moved back to June during the following Presidential cycle in 2012, because of the additional costs of holding a standalone election. By holding it in June, it is on the same ballot as other races also up for vote up and down the state.