Two Tapped For Calaveras County Posts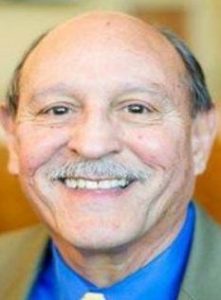 Manuel Lopez

View Photos
San Andreas, CA — The Calaveras County Board of Supervisors have approved an interim county administrator and a new health director.
As reported here yesterday, both appointments were on the agenda requiring a vote by the supervisor at Tuesday's meeting. Manuel Lopez will take over as Interim County Administrative Officer (CAO) while a replacement is found for current CAO Shirley Ryan who retires at the end of the year.  He brings over 40 years of local and city government experience from San Joaquin County. Lopez told the board, "I look forward to hopefully making a seamless transition from my time here until the time that you do have a fulltime administrator. Thank you very much for your confidence in me and I hope I meet your expectations." Lopez will take over on January 3 making $14,930 per month.
Kristin Brinks has been appointed as the new Calaveras County Health and Human Services Agency Director. She has ten years of experience in the field with the past two working in El Dorado County overseeing 13 programs. Brinks addressed the board stating, "Thank you for this opportunity. I am very much looking forward to serving this community and working with the team to provide great services to Calaveras County."
Brinks will replace Interim Health and Human Services Director, John Lawless. He will return to his job as Deputy Director of the agency. Her first day on the job is Nov. 26 with an annual salary of $148,720.