Several Gas Stations To Start Posting "Hidden Gas Tax"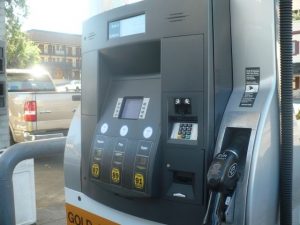 Stock Photo Gas pump

View Photos
Sonora, CA — We reported previously that Republican lawmakers at the state capitol were pushing a bill that would have required service stations to post how much money the state's Cap and Trade program increases gas prices.
The information would be in addition to the excise sales tax figures that stations are already required to post. The bill passed an early committee test, but supporters say it was later quietly killed without a vote of the legislature. Yesterday, the California Independent Oil Marketers Association announced that it will voluntarily start disclosing the information at the pumps. The group represents a quarter of the 10,000 service stations in California.
Association Spokesperson Jay McKeeman says, "Californians are paying collectively $2 billion per year in higher gas prices because of the Cap and Trade program, according to well-founded and publically-available estimates. We want to be transparent with our customers about the components of the price they are paying. That's why we are fulfilling this responsibility for our members and the general public."
State officials have estimated that Cap and Trade increases the gas tax by about 10-cents.