Sonora Trustees Consider Security Camera Contract Award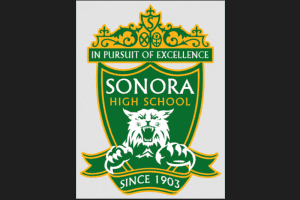 Sonora High School logo

View Photos
Sonora, CA – It appears that more than a year after a series of troubling events that initiated a call for the Sonora High campus to upgrade its security camera system a contract may finally be awarded.
At the top of the Sonora Union High School District Board of Trustees action items agenda for Tuesday is the approval of a surveillance camera system contract with Rocklin-based Surveillance Systems Integration, Inc. for the amount of $147,924. Plans back in May to award a contract earlier this month were scrapped to allow a second bid walk, which evidently attracted a batch of more desirable bids.
According to District Superintendent Pat Chabot, "Assuming the board approves the bid, we plan to start the installation of the cameras as early as July. They should be completed by this fall." Providing more details, he adds, "We are installing 59 Pelco cameras throughout the campus, and a Pelco Digital Sentry Video Management System. To be able to do this, this year we upgraded our network capability by replacing and upgrading all network switches, increasing our bandwidth and speed to accommodate the new Internet Protocol cameras."
New Camera System Promise Passes First Birthday
It was towards the end of the 2014-2015 school year that a parent's concern following several bullying incidents targeting his daughter — that culminated in an on-campus locker room assault — led to a decision by the district to upgrade the school's outdated video surveillance system as well as create a review committee to improve its cyber-bullying policies.
While the latter move has instituted some changes, Chabot, interviewed again last October, immediately following a death threat to the same student, reported that a proposal for a new camera system would be coming to the district within the next several days. He stated the reports would enable an installation project to shortly go out for bids. Ironically, that same week four Summerville High students were arrested for making threats and planning an armed assault on faculty and students.
Now, some eight months after the disturbing abovementioned incidents, it appears Sonora High, following a bidding process that might, at the very least, be described as lengthy, will finally be on its way to getting a security camera system reboot.
In Other Board Business
Among its other action items at Tuesday's session the board anticipates approving a proposed budget of just over $10.2 million as well as the district's Local Control and Accountability (LCAP) plan for the 2016-17 school year.
Included fund transfers under the consent agenda is one for over $104,000 to cover the purchase of 261 Chromebooks and 18 desktop computers. As Chabot explains, "The original batch of Chromebooks, bought four years ago, are obsolete and need to be replaced." He adds that the district has had very little damage or misuse and plans on continuing to use classroom carts from which the electronic devices are dispersed whenever the teachers need them for instruction."
Tuesday's meeting begins at 6 p.m. in the first-floor district conference room (100 School St.) and is slated to adjourn to closed session at 7:30, during which the board plans on providing Superintendent Chabot with his annual review.