SHS Board Hears About Bullying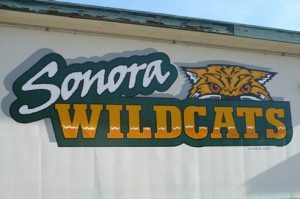 Sonora High School

View Photos
Sonora, CA — A parent raised concerns about student safety on campus at last night's Sonora High School Governing Board meeting.
Bill Henington addressed the board about an ongoing issue at the school. He says his daughter was first cyber-bullied with graphic texts, then had notes put in her locker, and finally it turned physical. "She was attacked on campus by somebody in the girl's locker-room, but nobody has any idea who it was," says Henington. "The person was disguised and had a black hood over her head. She (his daughter) went to the bathroom and when she opened the door she got sucker punched."
Henington adds his daughter had scrapes, bruises and a black eye the next day.  Henington questioned why he has not been updated by the school in the seven weeks since the incident happened and questioned why only 27 minutes of surveillance video was given to law enforcement. Superintendent Dr. Mike McCoy counters the district has been working with the parent and police saying, "We are going to make some changes. We're going to upgrade our video surveillance system and we're looking at our cyber-bullying policies."  Henington criticized the school administration for not using maximum effort in investigating the incident saying, "If your daughter or son were attacked the way my daughter was there would be more effort."
Board President Rob Lyons told Henington, "We have no intention of waiting til someone gets like really hurt, that's not our criteria for looking into these things." Lyons added that the board wants to set up a committee to tackle the issue and asked Henington to participate, which he agreed to do.