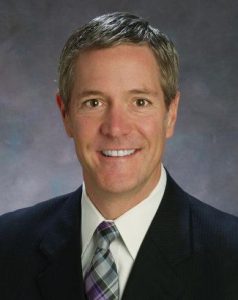 Bob Diehl, Dignity Health President and CEO

View Photos
San Andreas, CA – Mark Twain Medical Center will have a new leader at the helm, beginning next week, in fact.
Monday afternoon, through its auspices with Dignity Health, the center announced that, beginning next Monday, Robert Diehl will begin his new role with Dignity Health as the president of MTMC.
MTMC's former president, Craig Marks, left the hospital without public notice or comment in December 2015, after serving in the role for approximately three-and-a-half years. Hospital officials have remained tight-lipped as to reasons that may have precipitated his departure.
According to MTMC Chief of Staff Dr. William Griffin, who also chairs the corporate board, Diehl possesses the background, talent, personality and presence for the role, adding that the center highly anticipates the new president's imminent arrival.
Passing The Torch 
Interim CEO Larry Philipp calls Diehl a very experienced and insightful leader who shares the teams' collective vision for the future of the county's greater healthcare needs. He comments, "I am certain that he will be very supported by the excellent hospital and medical staff at MTMC, as I have been these past seven months. It has truly been a pleasure for me to have served in this role during the transition."
In addition to closely working with hospital and medical staff leadership teams on all aspects of hospital operations as the county's sole critical access hospital, Diehl will oversee care and operations for MTMC's five county medical centers and four specialty care centers.
Most recently, Diehl served as vice president of operations for Queen of the Valley Medical Center in Napa, part of the St. Joseph Health System. His background includes 23 years of leadership experience in healthcare, according to MTMC officials. His resume indicates that he holds masters degrees in business and health administration from the University of Southern California, is a graduate of the Ministry Leadership Center in Sacramento and Lean Green Belt certified.