California Lawmakers Seek To End "Tampon Tax"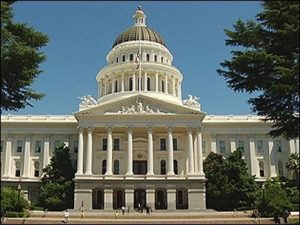 California Statehouse

View Photos
Sacramento, CA — In what is being touted as a bipartisan effort, some state lawmakers are working to eliminate the sales tax on feminine hygiene products.
The bill by Assembly Republican Ling Ling Chang and Democrat Cristina Garcia would put an end to what they both refer to as the "Tampon Tax." The lawmakers argue that it is unjust to tax products that are an essential item for an entire population of one gender.  AB 1561 was introduced before the Assembly Revenue and Taxation Committee earlier this week. Lawmakers have until May 9th to take action on the matter.
Five other states have already ended taxes on feminine hygiene products (Maryland, Massachusetts, Pennsylvania, Minnesota and New Jersey).
If approved, it would result in reduced state and local tax revenue.