More Costly To File State Ballot Initiatives?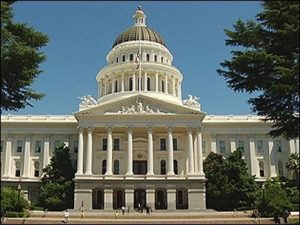 California Statehouse

View Photos
Sacramento, CA — A bill that passed through the California Senate this week would make it more costly for citizens to file state ballot measures.
The current fee is $200, and the proposed change would increase it to $2,000. The fee is used to help cover the costs of the Attorney General's Office to complete a legal title and summary. The $200 fee was approved 72 years ago, and the state estimates that the Attorney General's costs are now closer to $8,000. The proponent of the legislation, Democratic Assemblyman Evan Low, also indicated that the change was spurred by a recent ballot proposal that called for authorizing the killing of gays and lesbians. The change to $2,000 would be designed to dissuade frivolous ballot measures.
The measure now moves to the Assembly.