Cellphone Kill Switch Requirement?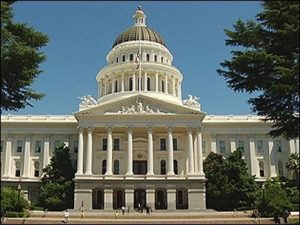 California Statehouse

View Photos
Sacramento, CA — A bill is making its way through Sacramento that would require all cell phones sold in the state to be equipped with an antitheft kill switch.
The bill is designed to curb cell phone thefts in California. The bill was approved yesterday in the Assembly, 53-20, and now moves onto the Senate for a final vote.
Wireless trade association CTIA has come out against the proposed law, arguing that it could stifle innovation, and that consumers should decide if they want antitheft technology, not the state.
The bill requires that all smartphones sold in California have the ability to be deactivated, if stolen. It would not apply to devices like tablets or laptops.