McClintock Questions And Criticizes Mueller In Hearing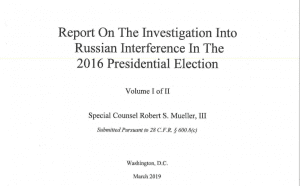 Special Counsel Investigation

View Photo
Washington, DC — Mother Lode Congressman Tom McClintock spent five minutes questioning special counsel Robert Mueller about the investigation into Russian meddling in the 2016 election.
McClintock is a member of the House Judiciary Committee, of which Mueller is testifying this morning.
McClintock questioned why parts of a phone conversation between attorneys for Michael Flynn and President Trump's lawyer John Dowd were edited, and why the report failed to mention that Konstantin Kiliminik, a Russian and Ukrainian political consultant, and associate of Paul Manafort, was also a US state department intelligence source.
Mueller was guarded in his response wording, and did not directly answer the questions.
McClintock, a Republican, argued, "It is starting to look like, having desperately tried and failed to make a legal case against the President, you made a political case instead. You put it in a paper sack, lit it on fire, dropped it on our porch, rang the doorbell, and ran."
To which Mueller responded, "I don't think that you reviewed a report that is as thorough, as fair, and as consistent, as the report that we have in front of us."
You can listen to the five-minute back and forth discussion between McClintock and Mueller by clicking here.
You can read the special counsel's full report by clicking here.