Calaveras County's New Chief Exec Delivers Initial Assessment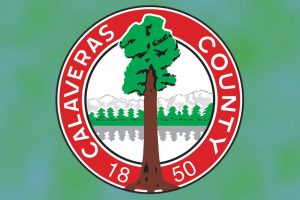 Calaveras County Seal

View Photo
San Andreas, CA – After weighing in with the supervisors about his first 90 days in office, Calavera County's new chief executive shares more thoughts with Clarke Broadcasting.
Hired back in mid-April, Dr. Albert Alt, who already resided locally in Valley Springs and left his position of vice president of administrative services at Modesto Junior College, took over for interim CAO Manuel Lopez.
At this week's supervisors' meeting, Alt presented his findings following his three-month initial assessment while on the job. Among the strengths of county department heads, Alt noted resilient and resourceful employees with a sense of community and pride for serving the county.
He shares with Clarke Broadcasting, "The employees here have been positive about me coming in and not necessarily about me but about my message: that I live in the county and I want to be here long-term. The county needs long-term leadership because that is what it takes to provide stability for any organization."
Alt points out that Calaveras County has had eight CAOs in ten years. "Whenever you have that much change in leadership, it makes it difficult for staff and management to be able to get things done." While he identified a few weaknesses, including accountability, he was quick to point out that it is not necessarily about internal issues but having a lack of a consistent message from a CAO.
Aging Facilities An Achilles Heel
"For us internally…I think, right now at the 90-day point, our biggest unfunded liability is that we have such aged facilities that we need a significant investment…and that is always a challenge when you are asking taxpayers to help improve or update our facilities when there are so many programmatic needs that our public has as well," Alt confides.
While similar issues often exist for K-12 schools and community colleges, he points out it is much easier for those public entities to get broad support for general obligation bonds. "New mechanical systems or HVAC units [for public buildings] are typically not as exciting as building new schools, which leaves us to fund our facilities out of general revenues, and that creates a resource challenge," he says wryly. Noting several immediate deferred maintenance needs at the county government campus, he states, "At the end of the day, if we do not become proactive about where we are at with these really aged facilities, we will spend more tax dollars on emergency repairs."
As far as his goals, he comments, "We have some very distinct objectives that we will bring back regarding facilities, employee engagement, revenue, and stability." Alt shares high praise for the board, which he describes as very well-read and tracking well in dealing with its set priorities, including the General Plan update, how to utilize the PG&E Butte fire settlement funds, and addressing the draft cannabis regulatory ordinance.
Getting further into the year, Alt anticipates the supervisors will move back into budget discussions, and that before the end of the year, the topic of Lake Tulloch and related issues from a county standpoint will get some limelight. "[It is about] dealing with Lake Tulloch and how our county interacts with the GPA [Tri-Dam Project Partners] that runs it…the nuances of having the lake divided between the two counties and how the lake impacts land use and calls for public safety," he explains.
"Between all three of us, it is just necessary to sit down and talk about how we align the work, make sure there is uniformity for marine and public safety response," Alt continues. "How docks and or land use on county lands affect either water quality, or how water issues affect our land use — it is a pretty complex dynamic with the different entities that are involved."
On Plotting The Course Ahead 
Asked about his thoughts on how the former board of supervisors and county staff became mired in the cannabis ban ordinance, Alt replies that strategic planning and working to plot the county's direction over the next three, five or ten years will not be dependent on two or three key policies that will change or evolve through board change.
"This is really focused on the 90 to 95 percent of our workday, which is just the operation of running the county," he maintains. "Whether it is cannabis or…whatever the next [policy] thing will be, we still have to focus on the work of the county, providing service and creating an efficient government without losing track of that. Any one particular policy or focus of the board should not take us completely off course of where the organization is going."
With three months under his belt, Alt adds he is particularly excited, becoming acquainted with other leaders across the county, and that there are quite a few new ones in the mix. "Whether they are CAOs to a private sector or a public utility or what, I have heard the same thing — that their organizations potentially lost their way because of turnover in leadership and drama and things like that."
He enthuses, "If we can take any of our issues that we are experiencing countywide, they probably overlap most of our entities. So, the more we can create cross-sector collaboration, we can point our resources at problems that are not unique to any one of our organizations — and bring a lot of effort to bear on those kinds of challenges."
Alt describes his end goal, besides being successful at his job, is a higher calling to create a better environment for the next generation. "This is not just about work for me. I live here and am raising my kids here, and when I retire from the county – which I hope is a good number of years from now – I hope that I can look back and know that my work was focused on making stronger, more resilient, more vibrant communities for where my kids are going to grow up."