Hear About PG&E's Planned Power Shutoffs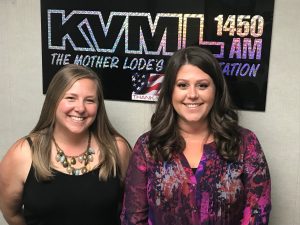 Brandi Merlo and Liz Peterson

View Photo
Sonora, CA — PG&E is implementing a new planned power shutoff program during times of high fire risk, and the details will be explained on this weekend's Mother Lode Views.
PG&E spokesperson Brandi Merlo will be asked about why it is being done, what areas could be impacted, what type of advance notice will be given, factors that will be weighed, and how long the outages could last. She will also address other PG&E fire prevention programs underway.
The show will also feature Tuolumne County Office of Emergency Services Coordinator Liz Peterson, who will relay the latest details regarding Tuolumne County's Fire Initiative, and ways the county is trying to reduce the impacts of wildfires. The board of supervisors identified fire prevention and resiliency as the top issue of concern in the county for 2019.