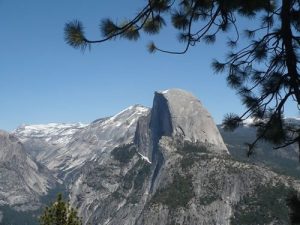 Yosemite - Half Dome From Glacier Point

View Photos
Yosemite, CA — Three men have been sentenced for illegally hunting mule deer in Yosemite National Park.
39-year-old Chad Gierlich of Riverside was fined over $50,000, 36-year-old Christopher Gierlich of Fontana was sentenced to 45 days of house arrest and 36-year-old Kyle Narsky of Apple Valley received a $7,500 fine.
"Protection of our park's resources remains our first priority," states Don Neubacher, Yosemite National Park Superintendent. "It is our duty as stewards of the National Park Service to protect our natural resources for all Americans, and this includes our wildlife."
The three were arrested in connection to killing three trophy bucks in the park with a bow and arrow in the summer of 2008. The California Department of Fish and Game was instrumental in the arrest.