Twain Harte To Test Emergency Alert Horn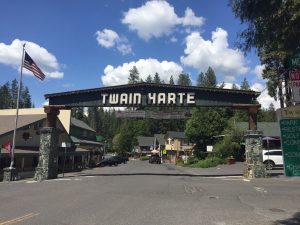 Twain Harte

View Photo
Twain Harte, CA — The Twain Harte Fire Department is bringing back an old emergency alert tool ahead of the upcoming fire season.
This Saturday at noon the department will run a test of its refurbished emergency alert horn. Three long blasts will be heard from the siren that is situated atop the fire station at 18781 Cedar Drive.
Fire Chief Todd McNeal says, "The beauty of this system is that it is completely independent, self-sufficient, and it is redundant. So, if we lose power, or the internet, and other traditional ways, we have this backup, to the backup."
McNeal adds the test is in correlation with a Tuolumne County test of the Everbridge Citizen Alert system, and it will be done simultaneously. For more information about Everbridge, click here.
While noon on Saturday is only a test, in a real emergency, Chief McNeal says, "The horn will be an indication to turn on your AM/FM radios and to listen to further instructions from the emergency alert system. Those radio stations that are a part of the emergency alert system are the Clarke Broadcasting stations, so those frequencies are the ones to tune to."
They include AM 1450 and FM 102.7 KVML, Star 92.7 and 93.5 KKBN.
There is also an effort to learn how far away the horn can be heard, and residents are encouraged to take part. Click here for more information.