Shooting At Calaveras County Sheriff's Sub-Station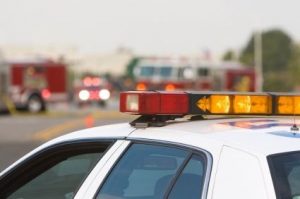 Law Enforcment Vehicle

View Photos
Arnold, CA– There was a shooting at the Meadow Mont Shopping Center in Arnold Friday night at around 10:40 pm.
After receiving several reports of multiple shots fired in the area, deputies responded and discovered that the Calaveras County Sheriff's Sub-Station/CHP's Sub-Station had been vandalized. Approximately 9 rounds were fired into the building apparently from a large caliber firearm, according to the Sheriff's Department.
Anyone with any information about this incident is encouraged to contact the Calaveras County Sheriff's Department at (209) 754-6500.
Written by tina.falco@mlode.com