Massive $214.8 Billion Budget Clears State Assembly, Senate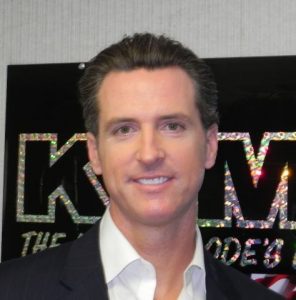 Gavin Newsom

View Photo
Sacramento, CA – It appears that the California governor will soon sign the $214.8 billion state budget, which was passed today by the Assembly and Senate in separate votes.
Overwhelmingly supported by Democrats in both chambers, the 900-plus page budget bill increases spending for health care and education, bolsters the state's top firefighting agency in the wake of devastating wildfire seasons, and further boosts state reserves. Republicans argued against it, saying it spends money on the wrong priorities.
Senate President Pro Tempore Toni Atkins commented, "What a luxury we have, to get to stand here and argue over where we should put our savings, how we should spend some of the additional money we have to support struggling Californians."
Lawmakers will need to pass more than a dozen trailer measures to implement the new budget. Among these is one what would assign a monthly fee on cellphone bills to pay for 911 system upgrades. Another restores the Trump Administration-eliminated tax on those who refuse to purchase private health insurance with the goal of making California the first state in the nation to help middle class families pay a portion of their monthly health insurance premiums.
Under the budget, the Golden State would become the first to give some adults illegally living in the country government-funded health insurance; it is part of Democrats' health insurance plan to provide for every California resident. Just ahead of the bill's passing, Republican Sen. John Moorlach, noting he was a 1960 immigrant from the Netherlands, remarked. "I just don't get the prioritization."
State spending on public education will increase to $12,018 for every student in K-12 schools and provide grants of up to $20,000 for students studying to be teachers if they promise to teach subjects impacted by the teacher shortage, including STEM subjects (science, technology, math, and engineering).
CAL Fire is slated to receive $40.3 million to buy 13 new fire engines and hire 131 people to operate them; also just over $13 million to maintain and operate seven used C-130 air tankers the state is receiving free of charge from the federal government.