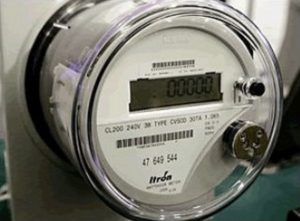 PG&E Smartmeter

View Photo
Sonora, CA – The sizzling temperatures bring high demand for air conditioners and fans to cool the public and that has forced a statewide flex alert.
The California Independent System Operator (ISO) charged with managing the state's power grid has put the alert in place until 10 p.m. Pacific Gas and Electric Company (PG&E) is urging customers to immediately conserve electricity, especially during peak hours to ease the strain on the electrical grid. Due to the heat, the ISO anticipates energy demand could reach a peak of 42,800 megawatts (MW) this evening and note that they are already seeing mechanical failures in some areas of the state.
PG&E provided these conservation tips:
Adjust your thermostat to 78 degrees or higher or turn it off if you will be away from home. Use a fan instead of air conditioning, when possible.
Draw drapes and turn off unnecessary lighting.
Keep refrigerator full (with bottles of water if nothing else) and unplug any second refrigerator in the home or garage.
Avoid using electrical appliances and devices. Put off tasks such as vacuuming, laundry, dish washing and computer time until after 10 p.m.
Set your pool pump to run overnight instead of during the day.